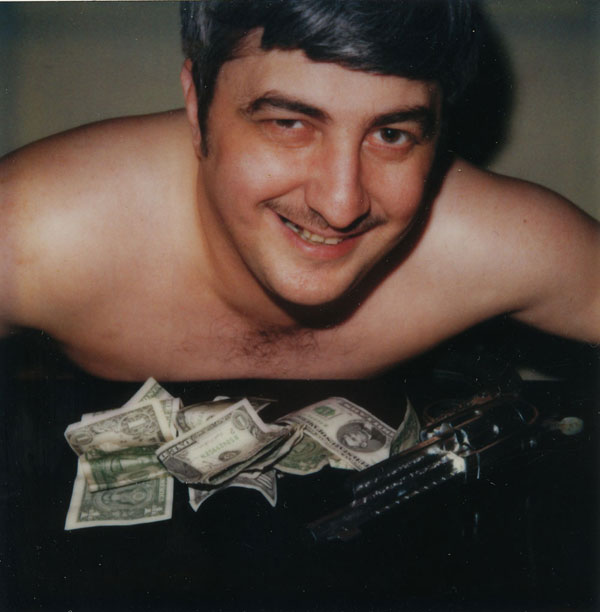 The strange John Wojtowicz & Salvatore Naturile Robbery, 1972
Some heists are just made for film!
On August 22nd, 1972, a branch of the Chase Manhattan Bank in Brooklyn, New York was held up by two homosexuals wielding rifles. These men included twenty-seven year-old John Wojtowicz and eighteen year-old Salvatore Naturile. Another man had also been involved in the robbery, but he lost his nerve before the hold up and ran home. Due to extremely poor planning by the robbers, who spent no less than twenty minutes inside the bank collecting their loot, the police surrounded the bank and a hostage situation ensued. The amateur thieves also called each other by their first names, despite being in the presence of multiple witnesses. Both were not wearing gloves and failed to conceal their faces with masks.
During the hostage situation, which lasted seventeen hours, the two men became media celebrities, and John Wojtowicz communicated with police outside the bank (pictured above), as a crowd of rebellious onlookers cheered him. Wojtowicz demanded a jet to be made available for the pair to escape, or else he would kill his hostages. Eventually the police tricked the robbers and Salvatore Naturile, determined not to go to prison, was shot dead. Wojtowicz, however, was arrested, charged and sentenced to twenty years of imprisonment. The motive for the crime was that Wojtowicz needed money to finance his boyfriend's desired sex reassignment surgery. This fact was made evident in the media during the hostage situation, leading crowds of gay-rights activists to travel to the crime-scene.
Bizarre Factor:
Wojtowicz based his robbery plan on scenes from the movie "The Godfather." Ironically, Al Pacino, star of "The Godfather," would later portray Wojtowicz in another movie ("Dog Day Afternoon").