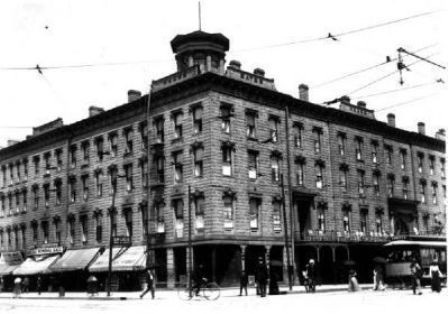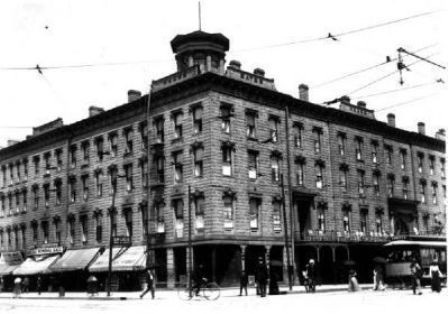 The crime:
About 8 p.m. Aug. 28, 1943, during World War II, a housekeeper at the upscale Claypool Hotel in Downtown Indianapolis found the body of Cpl. Maoma L. Ridings in Room 729.
Ridings, 32, was a physical therapist in the Women's Army Corps, stationed at Camp Atterbury. That Saturday night, she was on leave and was to have had a date.
Early news accounts described "her half-nude, ravished and slashed body"; later stories said she was clothed in "a slip, regulation WAC shirt, skirt and stockings." She had been beaten and slashed; a large pool of blood was near her head.
A broken whiskey bottle was found in the room and was presumed to be the murder weapon. Police determined she had bought the bottle.
About 6:30 p.m., Cpl. Emanuel Fisher, also stationed at Camp Atterbury, called Ridings' room from the Claypool's lobby. There was no answer, he later told police.
Within days, police were looking for a "dark-haired woman in black" who was seen with Ridings in the room about three hours before the body was found.
A bellboy briefly was arrested or detained for questioning, thousands of leads were checked, but the case never was solved.
It was known as "The WAC Murder" and was considered one of the city's most notorious murders for decades.
The victim:
Ridings originally was from Warm Springs, Ga. Several stories in The Indianapolis Star in the days and weeks after her slaying mentioned that she was a "patriotic girl" from "a prominent family." The stories also mentioned that she was attractive and "a divorcee." Her ex-husband, also a soldier, was overseas at the time of her murder and was not a suspect.