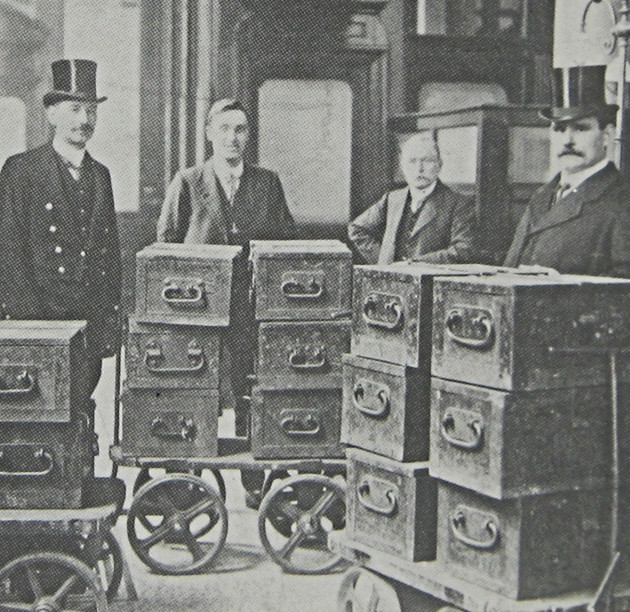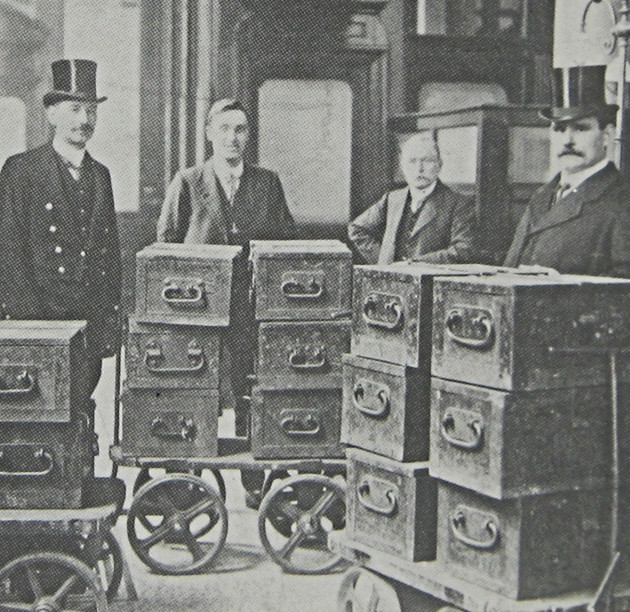 Value of gold stolen today – $322million
Recovered – just $2600
The 1855 Gold Robbery
On the night of 15 May 1855, three boxes containing gold belonging to Abell and Co., Spielmann, and Bult were delivered by a firm of carriers to the South Eastern Railway at London Bridge station where they were put aboard the guard's van.
The boxes were sealed and bound with iron bars and were placed in safes secured by Chubb locks. The duplicate keys to the safes were held by confidential servants of the railway company in London and Folkestone, and also by the captains of the South Eastern railway's boats.
When the boxes were taken out of the safes at Boulogne and weighed, it was discovered that one weighed 40 lb (18 kg) less than it should have, while the other two each weighed a little more. Despite this discrepancy, the boxes were transferred to a train for Paris. Upon arrival in Paris they were weighed again and when they were opened, it was discovered that lead shot had been substituted for the gold. It was clear that the robbery had not taken place between Paris and Boulogne due to the weights corresponding.
Inquiries were made as soon as the news of the robbery came from Paris to discover where the robbery had been carried out. Initial press reports stated that "it is supposed that so well-planned a scheme could not have been executed in the rapid passage by railway from London to Folkstone. However, after an investigation it was concluded that it could not have taken place at Folkestone or aboard the cross-Channel boat, or prior to the arrival of the boxes at London Bridge station, and therefore must have taken place aboard the train.
Four police forces in Britain and France made extensive inquiries for months and arrested hundreds of suspects for questioning but found nothing. Afterwards many of those who had handled the boxes reported small discrepancies like holes and broken seals. The main suspects were railway staff members at Folkestone. The South Eastern Railway offered a sizeable reward and named its own investigator but received only false information. The official British theory was that the robbery had taken place on the continent, while the French police claimed it had happened in England because of the discrepancy in the boxes' weights at Boulogne.