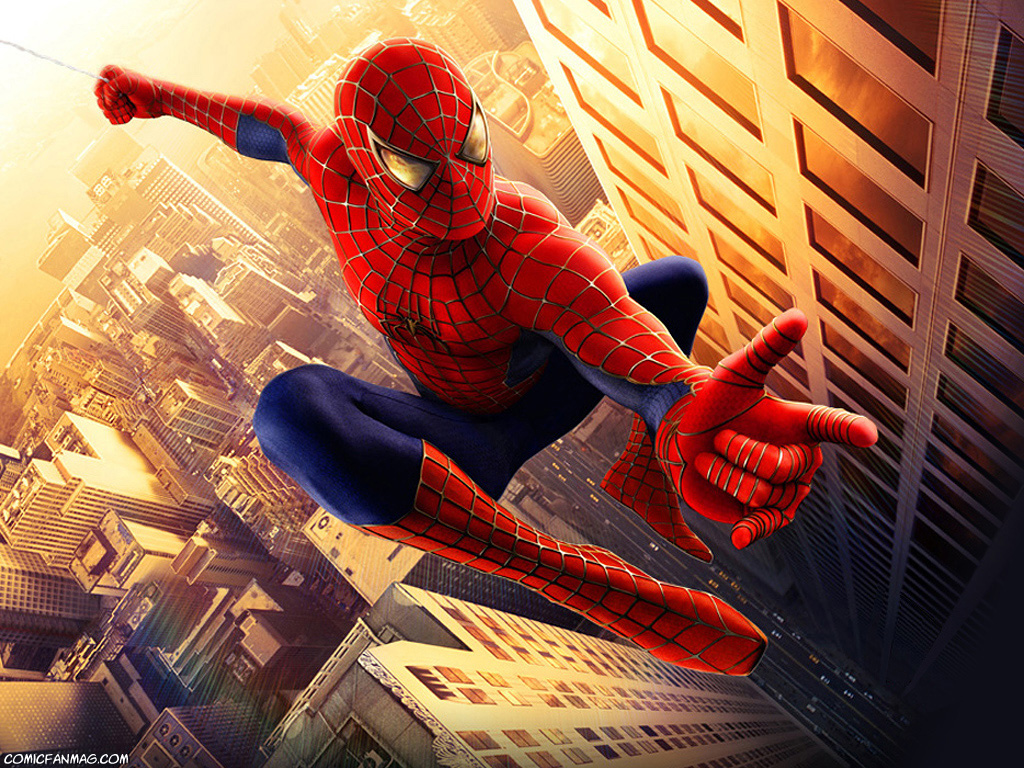 1-5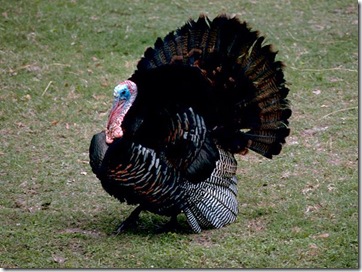 1. In Turkish, the bird we call Turkey is called "Hindi" ("from India"). In India, it's called "Peru." In Arabic, the bird is called "Greek chicken"; in Greek it's called "French chicken"; and in Frenchit's called "Indian chicken." The bird is indigenous to none of these places.
2. In the Eastern states of India there are 500 years old manmade bridges weaved from living roots of trees that can withstand the monsoon floods and don't ever rot, instead they grow stronger with time.
3. The "Great Gama" a.k.a. "Gama Pahelvan" is the only undefeated wrestler in the world, which is substantial due to the fact that his career spanned 50 years and Bruce Lee was one of his fan.
4. "Letter to a Hindu" was a letter written by Leo Tolstoy's in 1908 in which he argued that the only way for India to gain independence from Britain was through non-violent resistance. Gandhi read this letter along with Tolstoy's other views that helped shape his shape his philosophy of non-violence.
5. There was a 4000 km and 12 feet high impassable hedge built by the British to divide India into two that intended to stop salt smuggling. Almost nothing is left of it today.
---
6-10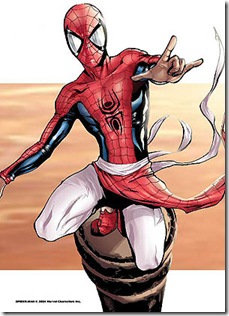 6. Did you know India has its own version of Desi Spiderman whose alter ego is named Pavitr Prabhakar?
7. From 1928-1972, India won a medal for field hockey in every Olympics (7 golds, 1 silver, 2 bronze). In 1976, the field was switched from grass to synthetic turf, which is much more expensive and cost prohibitive for Indian athletes. In the 9 Olympics since, India has won only 1 medal (gold in 1980).
8. India's youngest serial killer was 8 years old, who was charged with three murders
9. Due to huge number of corpses being dumped into the Ganga river, India releases snapping turtles in hopes they will eat the corpses.
10. There is a temple for a motorbike in Rajasthan, India.
---
11-15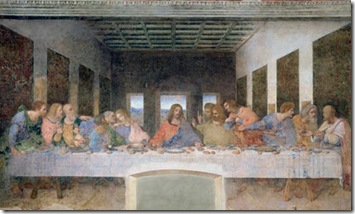 11. The Last Supper painting by Da Vinci has an orange depicted in it, which were brought to Europe by Portuguese traders from India in the 15th century and were unknown at the time and place of the Last Supper.
12. Greek kings continued to rule part of India (parts of Eastern Punjab and Mathura) until 10 AD.
13. Pakistan was originally an acronym coined in 1933 referring to the 5 northern provinces of India; [P]unjab, North-West Frontier Province ([A]fghan Province), [K]ashmir, [S]ind, and Baluchis[tan].
14. Global warming has 'solved' a land dispute over an Island between India and Bangladeshcalled New Moore Island.
15. India's share of the world income went from 27% in 1700 (compared to Europe's share of 23%) to 3% in 1950.
---
16-20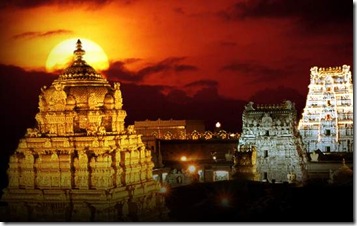 16. Tirumala Venkateswara Temple in India gets more than $450,000/Per Day as Donation and annual Gold offering goes as high as 3,000 Kg
17. About 600 barbers deftly shave over 20,000 heads a day, making Sri Venkateswara Temple, India the world's largest barbershop.
18. There was a war between India and Portugal in 1961, which India won and consequently Goa became part of India.
19. There more about 20,000-55,000 people of African descent living in India called Siddis, whose ancestors first came to India as early as 7th Century. They currently reside in Gujarat, Maharashtra and Karnataka.
20. In 2011, India released an 108 year old prisoner, who was serving life sentence for killing 4 people in 1987 when he was 84.
---
21-25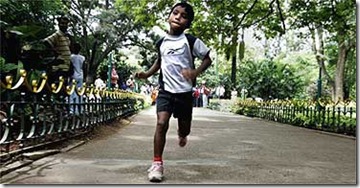 21. Budhia Singh, a runner from India completed 48 marathons all by the age of 4.
22. The number of cellphone subscribers in India increased by 16,420% between 2001 and 2011.
23. About 1.3 million Indian soldiers served in World War I (1914–1918) for the Allies, after the United Kingdom made vague promises of self-governance to the India in return for its support. Britain reneged on its promises after the war. Around 74,000 Indian troops were killed in action during the war.
24. India has only 13 Crore (130 million) less people than China.
25. A Buffalo is worth more than a Human in India's Black Market Economy, $300 vs $45.
26-30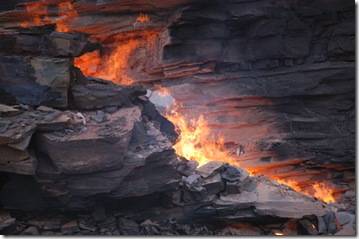 26. An underground coal field fire in Jharia (Jharkhand), India has been burning since 1916 and is yet to be extinguished.
27. In 1937, University of Kerala (then a princely state in India) tried to bring in Albert Einsteinas the Vice-Chancellor. They offered him 6,000 rupees per month (equivalent to 30,000,000 rupees now/ $600,000 per month). Einstein declined the offer.
28. The government of India in 1977 banned Coca-Cola for 16 years because the company refused to reveal its secret formula.
29. Shaving brushes are made from boar & badger hair that India produces in huge quantities, yet only in India can you get brushes made out of nylon-only bristles.
30. A company in India makes paper products out of elephant dung.
---
31-35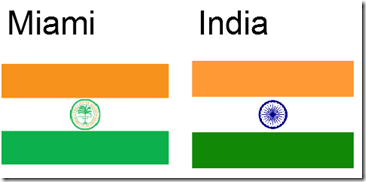 31. The flag of Miami, Florida of USA looks very similar to the flag of India.
32. Tiger attacks are such a big problems that locals started wearing masks on the back of their head to prevent attacks from behind. This worked for a short time, but the tigers quickly realized it was a hoax, and the attacks continued.
33. Weed was legal in India till the late 70′s.
34. With 500 million speakers in India and Pakistan, Hindustani is now the fourth most widely spoken language in the world.
35. In 1925, the average wedding age for women in India was 13.
---
36-40
36. There's a Banyan tree in India that covers about 4 acres and is 250 years old in Kolkata. The central trunk was hit by lightning in 1925 and later removed, but the tree has about 3300 aerial roots that make this moot.
37. India had the largest all-volunteer force in history during WW2, with over 2.5 Million soldiers, had the 3rd largest contingent in Italy, fought Rommel's Afrika Corps as well as the Middle East, and had 30 Victorian Cross's awarded.
38. Helium was discovered in India by a French astronomer in 1868.
39. Bubonic plague cases were reported in India as late as 1994 that killing about 52 people.
40. Iran actually imports refined oil from India due to the fact that they can't refine it.
---
40-45
41. The music video for Tunak Tunak Tun by Daler Mehndi's was the first video in India to use blue screen/green screen technology. It was also in response to critics who said his videos were only successful because they featured beautiful women. The music video features only him and went on to become a cult classic.
42. India spends 2% of its GDP treating diarrhea. That amounts to $30 billion dollars every year because of water quality problems.
43. The two most prolific man-eating animals in history (a tiger and leopard responsible for 500+ deaths each) were both hunted and killed by the founder of India's oldest national park and tiger preserve, Jim Corbett.
44. There is a politician in India named Adolf Lu Hitler from Meghalaya, India, who contest for Nationalist Congress Party. He actually likes his name.
45. Srinagar in India conducted a mass poisoning program to eradicate all its stray dogs in 2008.
---
46-50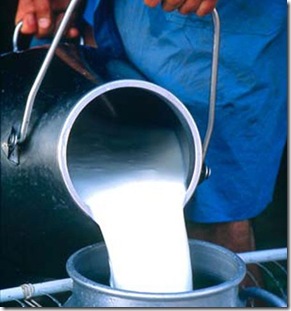 46. India is the world's largest milk producer, putting out almost 3 times what Pakistan produces that is # 2 producer. That's ~68% of the world's milk from ~12.5% of the people.
47. India outsources much of its coin production to the mints of South Korea, Canada, UK, South Africa, Mexico, Slovakia and Russia.
48. There is a railway station in India called Venkatanarasimharajuvaripeta in Andhra Pradesh.
49. The largest ever funeral was C. N. Annadurai's funeral in Tamil Nadu in 1969, earning it a Guinness record.
50. India's first 2 Olympics medals (of 22 all-time) were won by a British-born athlete, Norman Pritchard, who later went on to act in Hollywood and Broadway.