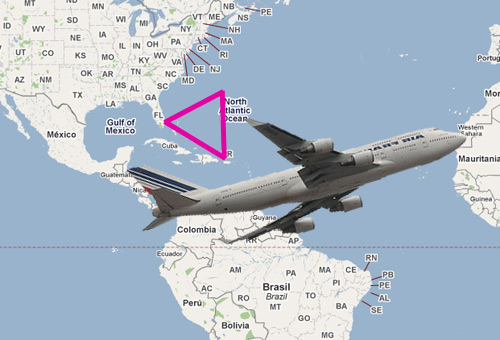 Fatal air crashes over the South China Sea in recent months have risen fears if there is more than what meets the eye than just onboard technical faults. Some observers suggest the region may have become as dangerous as the Bermuda Triangle in the North Atlantic, where the incidents of missing ships and air crash over the decades still remain a mystery.
The latest crash of a TransAsia Airways plane with 58 passengers and crew on board into a Taipei River on Wednesday has once again rekindled those fears. The site of the accident is close to the South China Sea.
Some 15 people were reportedly killed after the Turboprop ATR 72-600 aircraft plunged into the Keelung River early on Wednesday. The toll is expected to rise.
About 16 people have been reportedly rescued while as many as 33 people were still missing even as the rescue operations are ongoing.
TransAsia is Taiwan's third-largest carrier.
Pictures posted on Twitter showed the plane cartwheeling over a motorway near the airport soon after the aircraft took off. Television footage showed passengers wearing life jackets wading and swimming clear of the river.
The weather appeared to be clear when the plane took off.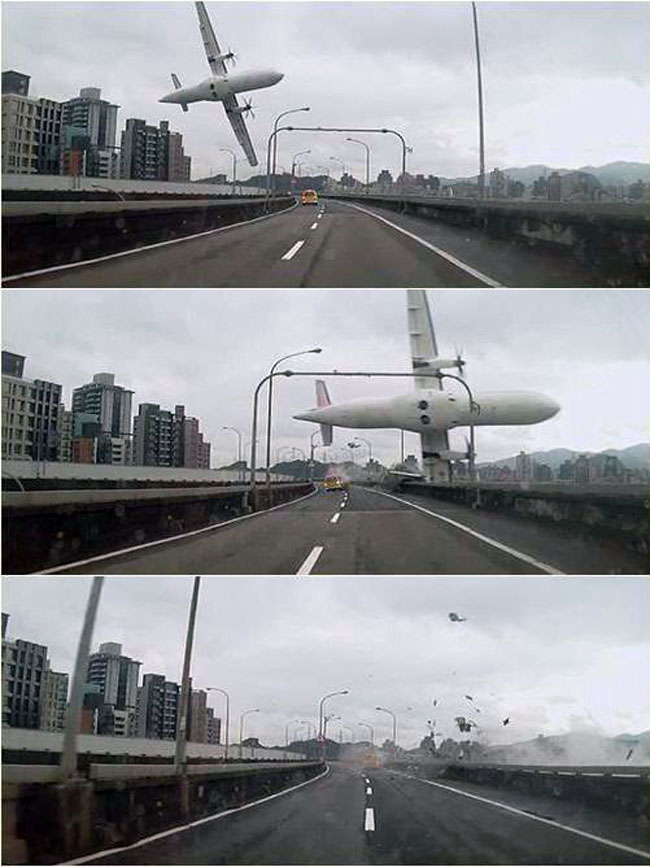 Television pictures also showed some damage to a bridge next to the river, with small pieces of the aircraft scattered along the road.
Wednesday's  crash is the latest in a string of mishaps to hit aircraft in the region. An AirAsia jet bound for Singapore crashed soon after taking off from the Indonesian city of Surabaya on December 28, killing all 162 people on board.
Also last year, a Malaysia Airlines jet disappeared and one of its sister planes was downed over Ukraine with a combined loss of 539 lives.
The same year, one of TransAsia's ATR 72-500 planes crashed while trying to land at Penghu Island, killing 48 of the 58 passengers and crew on board.
On March 8, 2014, Malaysia Airlines Flight 370 had disappeared while flying from Kuala Lumpur to Beijing.
The Malaysian government on January 29, 2015, officially declared the loss of MH370 an accident and all of its passengers and crew presumed dead.
The government, however, also announced that the search for the missing Boeing 777 will continue.
The toll in Wednesday's crash is expected to rise as rescue crews cleared the mostly sunken fuselage in the Keelung River.