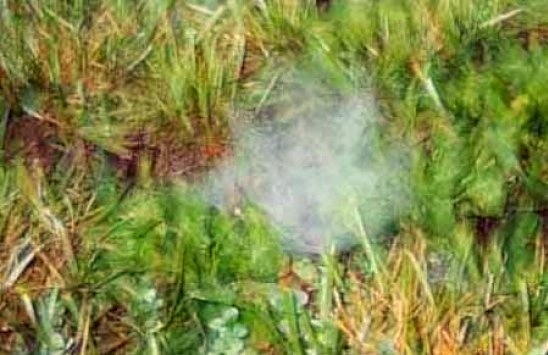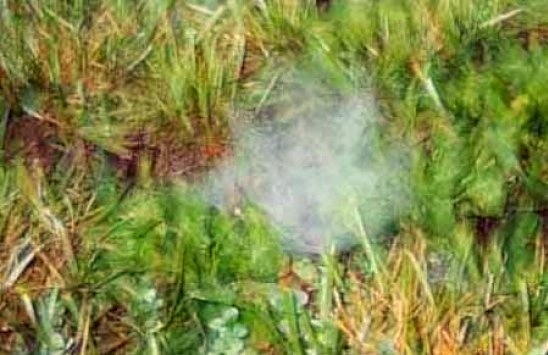 Angel hair is a substance that is said to be dispersed from UFOs as they fly overhead. It has been described as being like a cobweb or a jelly.
Angel hair has been reported at sightings of the Virgin Mary.
This fact has intrigued ancient alien believers, and has been used as a possible indication of extraterrestrial influence at reported sightings of the Virgin Mary and Jesus. Historical reports of angel hair show that the substance disintegrates, or evaporates, within a short time of forming.
One publicized theory of UFO believers is that the substance is "ionized air sleeting off an electromagnetic field" that surrounds a craft. The most reported incident of angel hair occurred in Oloron, France, in 1952. The event was characterized by a large amount of unexplained aircraft sightings.
On November 2, 1959, in the Portuguese city of Évora, angel hair was collected and analyzed by armed forces technicians and scientists of the University of Lisbon. Conclusions stated that the substance was so advanced that it could be a single-celled organism of some kind, a vegetable product, not animal.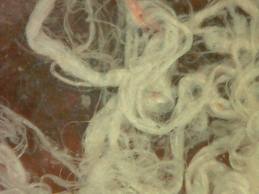 People have connected references in the Bible to the phenomenon of angel hair. Pixie dust is said to be related. Beginning in the 14th century, humans began to mention a gelatinous substance named star jelly. Star jelly is described as a translucent or grayish white gelatin, which tends to evaporate shortly after falling.
In the past, the substance was connected with meteor showers. Angel grass is a related phenomenon that occurs when short metallic threads fall to the ground in intertwined loosed masses. However, angel grass is an explained occurrence and comes from certain military aircraft. It is a type of Chaff, used as a radar counter-measure.