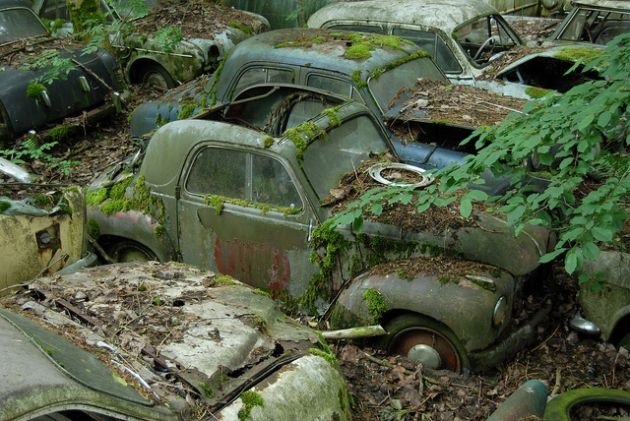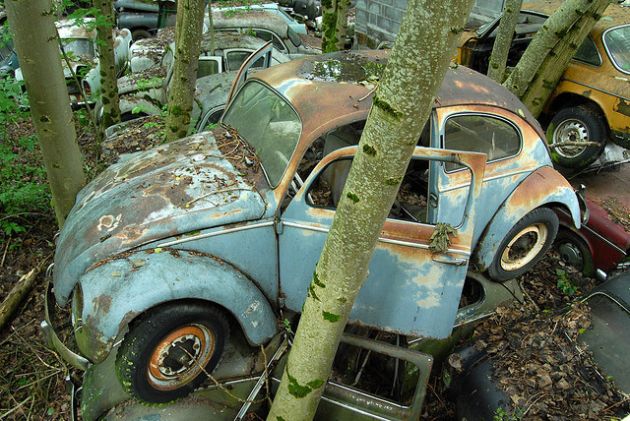 In December 2012 the population of the small Swiss municipality of Kaufdorf was recorded as 1,048 residents – a figure that was closely matched by the number of vintage cars and motorbikes rusting away in the settlement's well known vehicle graveyard.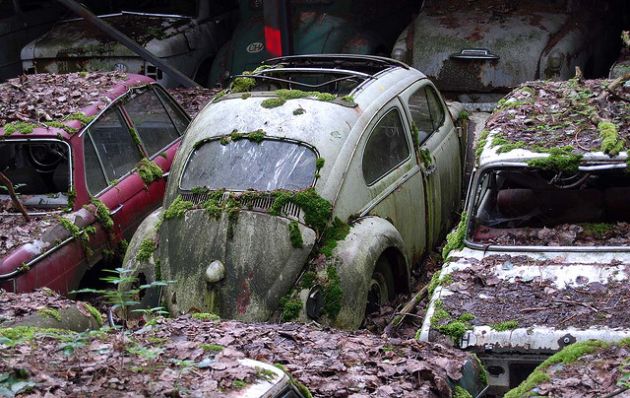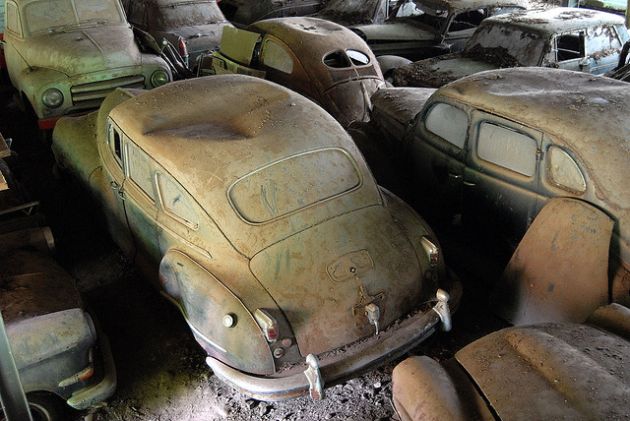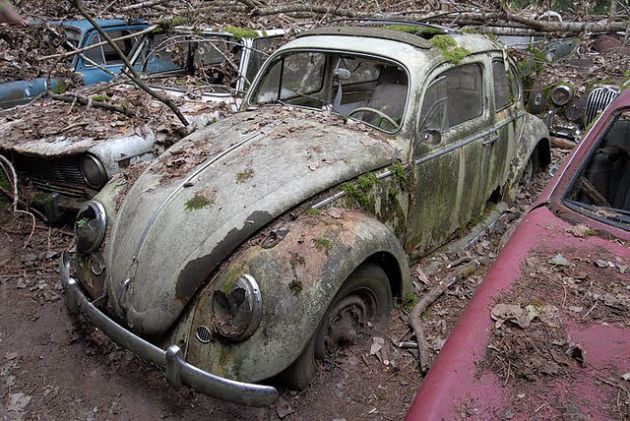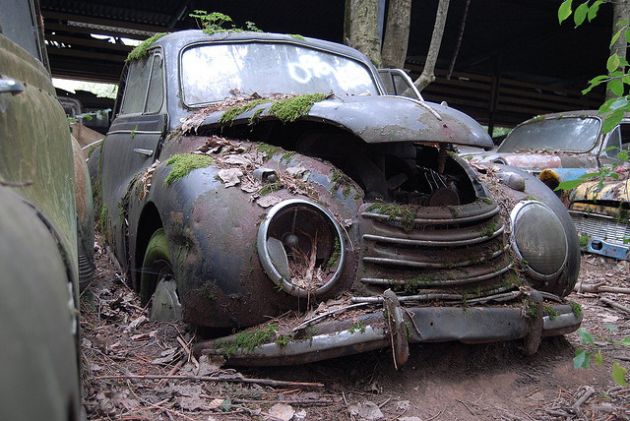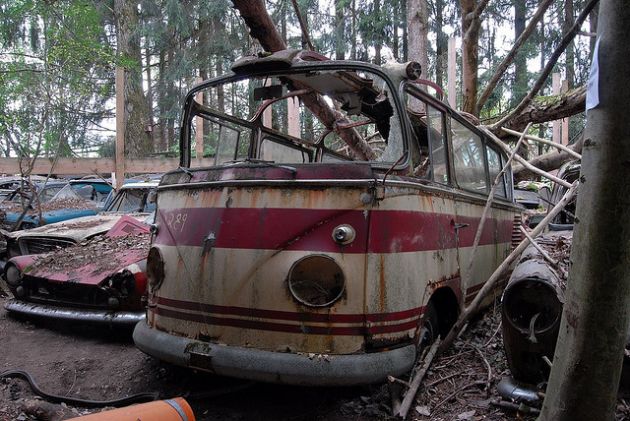 The junkyard's former owner, Walter Messerli, reportedly began collecting cars around 1933 in a bid to salvage their parts. But rather than scrapping the derelict shells, he stored them on his lot and let nature take its course. By the time Messerli retired in the 1970s, the collection had grown to include hundreds of cars spanning five decades from 1930 onward.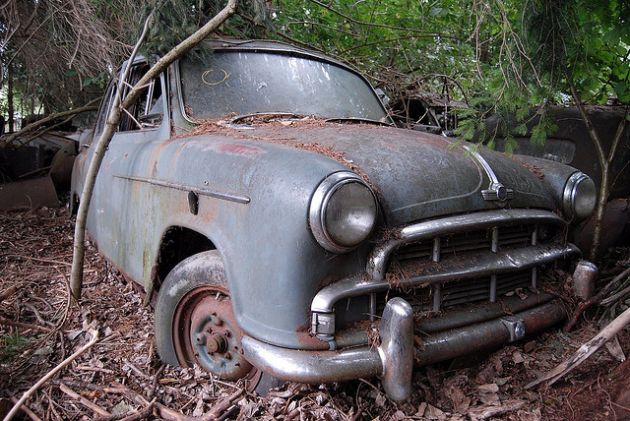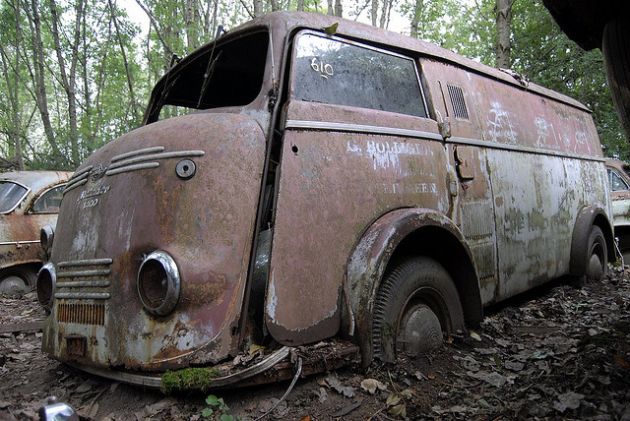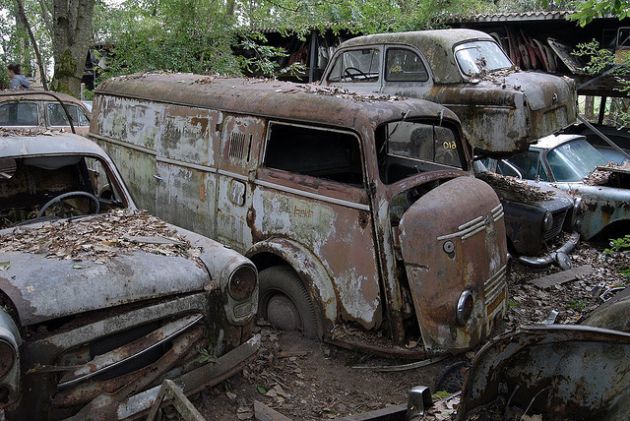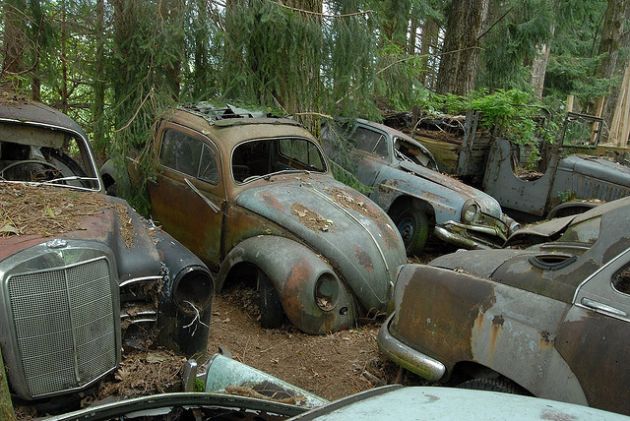 Messerli's son took over the yard and left the abandoned cars where they were, adding to the corroding collection as the years passed by. Classic car enthusiasts who visited Kaufdorf were greeted by a spectacular and melancholy scene – a treasure trove of vintage vehicles, many decaying into rust and collapsing into the earth.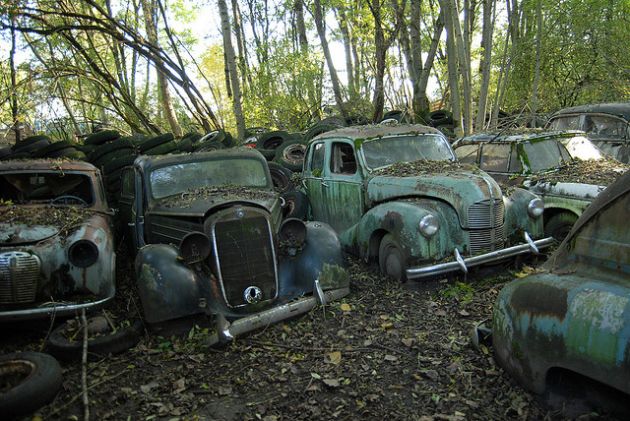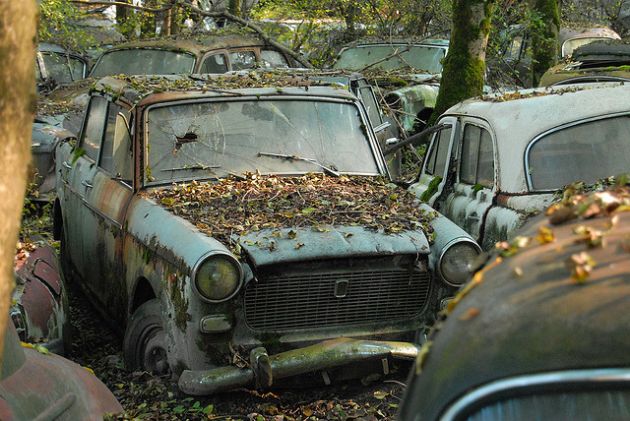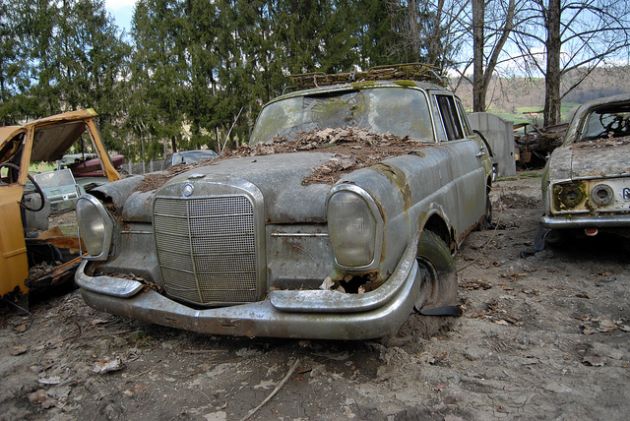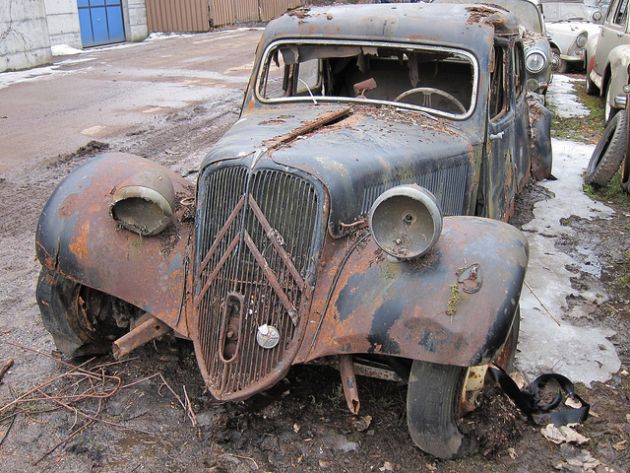 But by 2009, their days were numbered when a court order demanded that the wrecks beremoved from the yard. Many were sold at auction, while others were less fortunate and most likely met the shredder. Today (like Chatillon car cemetery in Belgium), the famous Kaufdorf vehicle graveyard is remembered in pictures and a respectable number of YouTube videos.