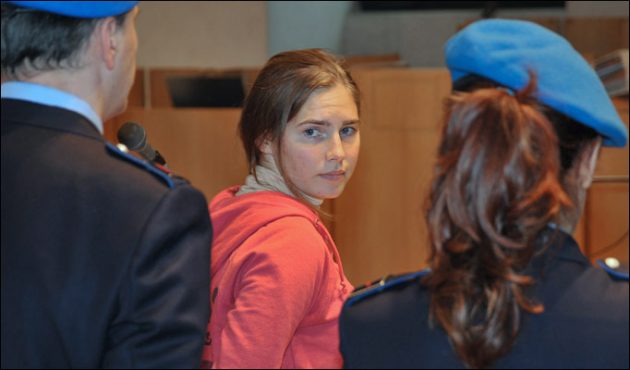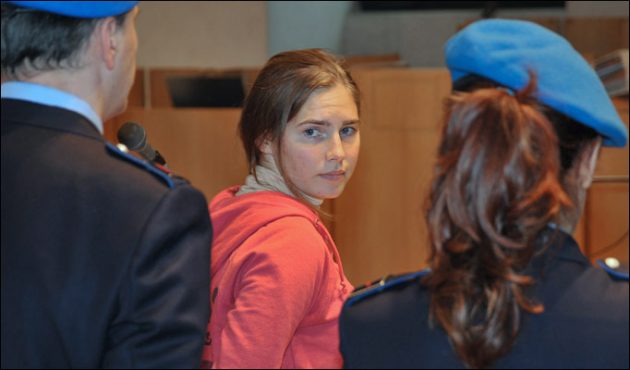 Sex, Lies and the Murder of Meredith Kercher (Original)
Meredith Susanna Cara Kercher (28 December 1985 – 1 November 2007) was a British student on exchange from the University of Leeds who was murdered at the age of 21 in Perugia, Italy, on 1 November 2007. Kercher was found dead on the floor of her bedroom. By the time the bloodstained fingerprints at the scene were identified as belonging to Rudy Guede, police had charged American Amanda Knox and her Italian boyfriend, Raffaele Sollecito. The subsequent prosecutions of Knox and Sollecito received international publicity, with American forensic experts and jurists taking a critical view of the evidence supporting the initial guilty verdicts. Knox and Sollecito were released after almost four years following their acquittal at a second-level trial, and in 2015 they were exonerated by the Supreme Court of Italy. Guede was tried separately in a fast-track procedure and in October 2008 was found guilty of the sexual assault and murder of Kercher. He subsequently exhausted the appeals process and is currently serving a 16-year sentence.
The Cutting Edge documentary. This programme investigates the fact and fiction around the killing of Meredith Kercher in Perugia, Italy, in November 2007. (NFA Catalogue)
Documentary looking at the murder case of Meredith Kercher and the Italian police investigation and arrest of three suspects. Looks at the background to the case, the social lives of those involved and motivations. (Synopsis)
Description: Meredith Kercher was murdered by Rudy Guede in early November 2007. Before catching Guede, Italian police falsely implicated Amanda Knox, Raffaele Sollecito, and Patrick Lumumba in the murder.
Mr. Lumumba was released when he was proven to have an alibi. Rudy Guede was convicted in a fast-track trial and sentenced to thirty years in prison, which was reduced to sixteen years on appeal.
Amanda Knox and Raffaele Sollecito were convicted, then exonerated in a second trial, then convicted in a third trial. But after an appeal, Knox and Sollecito were fully exonerated on March 27, 2015 by Italy's highest court
https://youtu.be/1euhHMJiskY