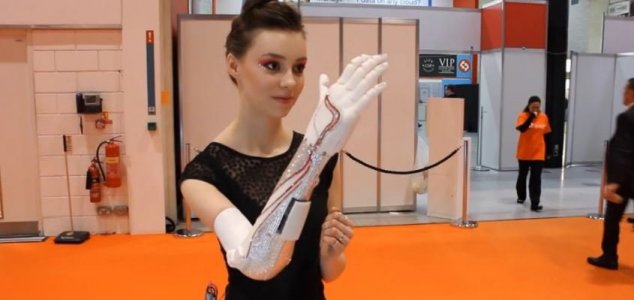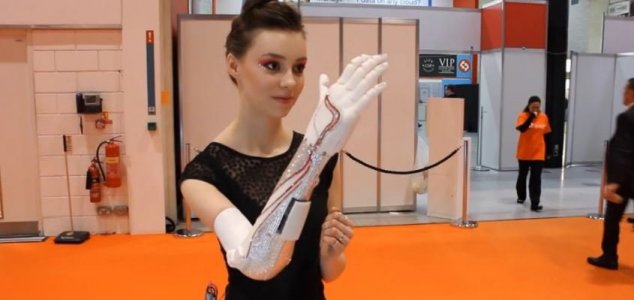 The bionic limb can be personalized with unique designs. Image Credit: YouTube / Open Bionics
A new, inexpensive 3D-printed bionic hand could be the key to making prosthetic limbs affordable to all.
The UK-based Open Bionics initiative has made it possible to scan an amputee and to then build them a complete working bionic limb within the space of just two days for only £2,000.
This move towards a more efficient, low-cost solution is potentially groundbreaking as most conventional bionic arms with the same functionality cost up to thirty times more.
"We have a device at the lower-end of the pricing scale and the upper end of functionality," said founder Joel Gibbard. "At the same time it is very lightweight and it can be customized for each person."
The new, inexpensive bionic arm offers the ability to grip items and to open and close the fingers by picking up and interpreting subtle muscle movements in the wearer's shoulder.
Sensors built in to the fingers can also detect when contact with an object is being made – a feature that can enable the user to pick up and manipulate an object as fragile as an egg.
The bionic limbs offered by Open Bionics are also unique in that the company offers the wearer the option to personalize the look of their new arm with attractive designs and colors.
"Joel Gibbard is to be congratulated in advancing the availability of functioning prosthetic devices at affordable prices," said Barbara Jemec, founding chair of the British Foundation for International Reconstructive Surgery and Training.
"Amputees, especially in developing countries, such as Sierra Leone where the civil war left many upper limb amputees, need to have access to affordable and durable prosthetics that work. "
"A working hand can make all the difference between hunger and being able to work and take care of yourself and your family."