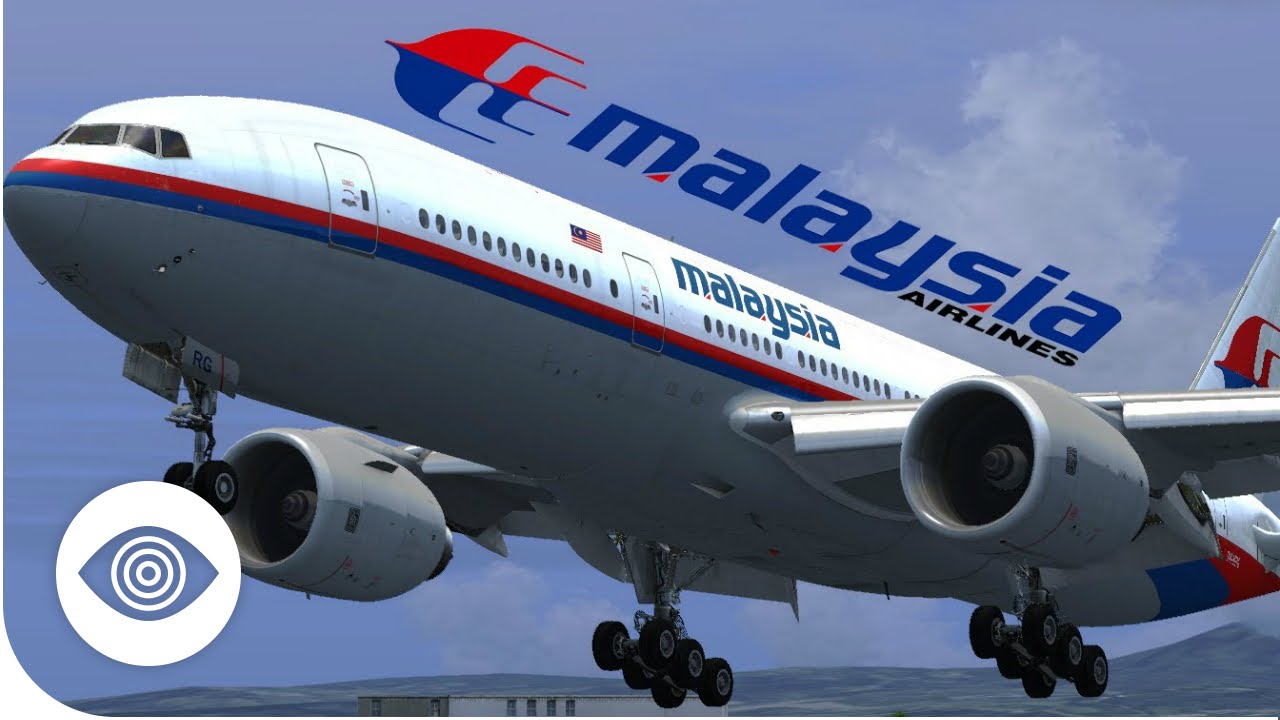 What Really Happened To Flight MH370?
Alltime Conspiracies brings you this special update on the mystery of Flight MH370, which disappeared in 2014 without a trace. Does newly discovered debris disprove or reinforce conspiracy theories about its disappearance?
Flight 370 was a scheduled red-eye flight in the early morning hours of 8 March 2014 from Kuala Lumpur, Malaysia to Beijing, China. It was one of two daily flights operated by Malaysia Airlines from its hub at Kuala Lumpur International Airport (KLIA) to Beijing Capital International Airport—scheduled to depart at 00:35 local time (MYT; UTC+08:00) and arrive at 06:30 local time (CST; UTC+08:00). On board Flight 370 were 227 passengers, 10 cabin crew, two pilots (a captain and a first officer), and 14,296 kg (31,517 lb) of cargo.
The planned flight duration was 5 hours, 34 minutes, which would consume an estimated 37,200 kg (82,000 lb) of jet A-1 fuel. The aircraft carried 49,100 kilograms (108,200 lb) of jet fuel, including reserves, which allowed an endurance of 7 hours, 31 minutes.The extra fuel was enough to divert toalternate airports—Jinan Yaoqiang International Airport and Hangzhou Xiaoshan International Airport—which would require 4,800 kg (10,600 lb) or 10,700 kg (23,600 lb), respectively, to reach from Beijing.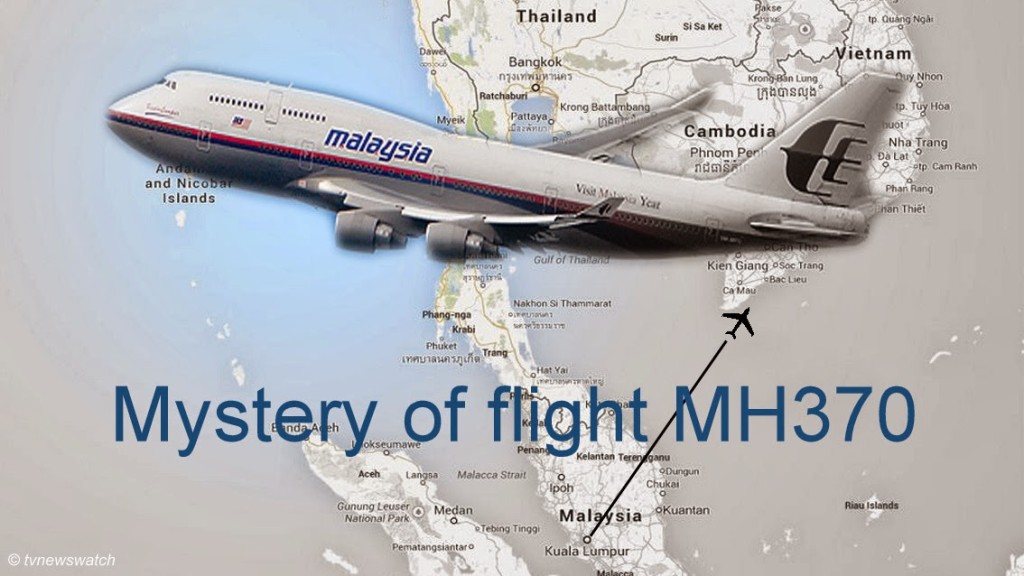 Departure
At 00:42 MYT, Flight 370 took off from runway 32R, and was cleared by air traffic control (ATC) to climb to flight level 180—approximately 18,000 feet (5,500 m)—on a direct path to navigational waypoint IGARI (located at 6° 56′ 12N 103° 35′ 6E). Voice analysis has determined that the First Officer communicated with ATC while the flight was on the ground and that the Captain communicated with ATC after departure.Shortly after departure, the flight was transferred from the airport's ATC to "Lumpur Radar" air traffic control on frequency 132.6 MHz. ATC over peninsular Malaysia and adjacent waters is provided by the Kuala Lumpur Area Control Centre (ACC); Lumpur Radar is the name of the frequency used for en route air traffic. At 00:46, Lumpur Radar cleared Flight 370 to flight level 350—approximately 35,000 ft (10,700 m). At 01:01, Flight 370's crew reported to Lumpur Radar that they had reached flight level 350, which they confirmed again at 01:08.