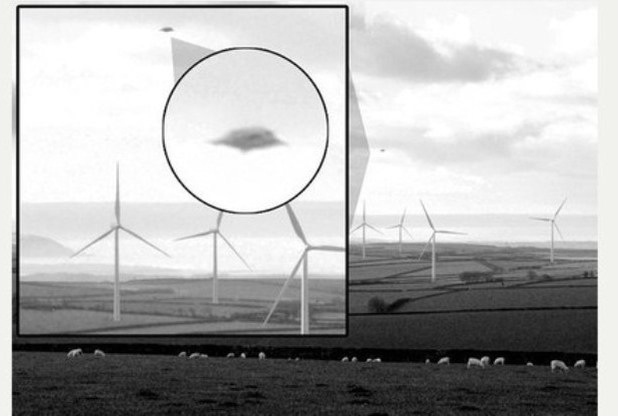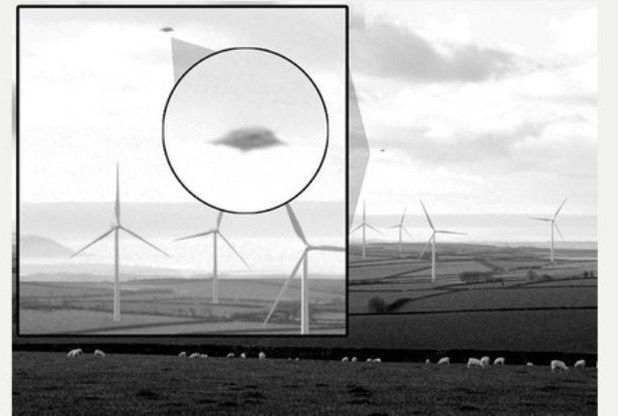 Experts are unsure whether this suspected UFO is a bird, a plane or perhaps a spy drone hovering over the North Devon landscape.
The fascinating image was captured by photographer Rob Tibbles in a series of pictures taken on Saturday at Fullabrook wind farm.
But it was only when the camera man returned home and downloaded his work that he spotted the strange object gliding high above one of the turbines.
And even after zooming in on the object to have a closer look, it was still unclear what exactly it was.
The airbase at RMB Chivenor, near Barnstaple, which houses search and rescue helicopters, said they had not had any reported UFO sightings in the area, however a training exercise was conducted that day.
Dave Gillham, founder of the Cornwall UFO Research Group (CUFORG), based in Truro, said it was not unusual for unusual craft to be spotted near military installations.
"They seem to be around when the military are up to something – to put it bluntly these objects appear to be watching them," he added.
"It has got a good shape to it – the last couple of pictures I have seen looked good in the distance but when they blew up they looked like herring gulls.
"This looks a little bit unusual with spikes sticking out and what look like two windows or eyes at the front."
Over the past 18 years, the CUFORG has recorded a number of unexplained sightings.
The group held its 17th annual conference this year, attracting more than 100 fans from around the world. In January, two witnesses in Par, near St Austell claimed to have seen an unidentified object from their kitchen.
A man and his wife also reported seeing a red light above Padstow last year.
Mr Gillham, a retired merchandiser, said his close encounter came in 1995.
"I have never fathomed out what they are but UFOs don't necessarily contain little green men," he added
source: express and Echo