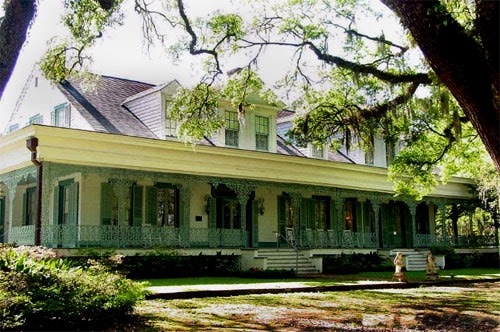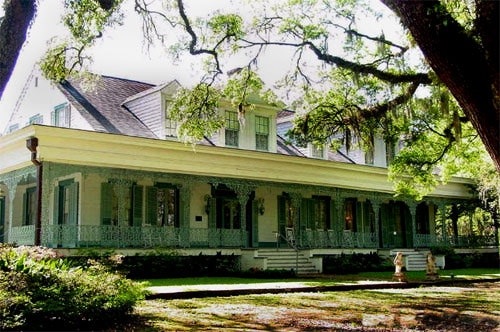 The Myrtles Plantation
St. Francisville, Louisiana
Built in 1796 by General David Bradford, this stately old home on Myrtles Plantation is said to be haunted be several restless ghosts. Some researchers say as many as ten murders have been committed there, but others, such as Troy Taylor and David Wisehart, have only been able to confirm one murder at Myrtles.
Even they agree, however, that the place is seriously haunted and easily qualifies as one of the "most haunted." These are some of the ghosts that allegedly haunt the house:
Chloe – a former slave who was allegedly hung on the premises for killing two little girls. (Those murders and even the existence of Chloe are in question.)
The ghosts of the two murdered children have been seen playing on the veranda.
William Drew Winter – an attorney who lived at Myrtles from 1860 to 1871. He was shot on the side porch of the house by a stranger. With his life's blood pouring from his body, Winter staggered into the house and began to climb the stairs to the second floor… but didn't make it. He collapsed and died on the 17th step. It is his last dying footsteps that can still be heard on the staircase to this day. (Winter's murder is the only one that has been verified.)
The ghosts of other slaves allegedly occasionally show up to ask if they can do any chores.
The grand piano has often been heard to play by itself, repeating one haunting chord.
Now a bed and breakfast, The Myrtles Plantation has opened its doors to guests who often report disturbances in the night. My colleague, Stacey Jones, founder of Central New York Ghost Hunters, reports on her stay there:
"It was a spectacular place to stay, if you keep an open mind. While taking the guided tour, I saw what looked like a heavyset African-American woman wearing an apron walk by the door, on the porch. Thinking it was a worker in period dress, I peeked out and no one was there. We stayed in the children's bedroom, and my best-friend (who was a non-believer at the time) experienced quite a bit of paranormal phenomena. She was held down in the bed and constantly poked all night. She was unable to move or cry out for help. She didn't think the stay was as great as I did. They let you ghost hunt on the grounds whenever you like, but you can't ghost hunt in the main house without an escort. I suggest setting up a video camera in your room and bring a tape recorder to obtain EVP."