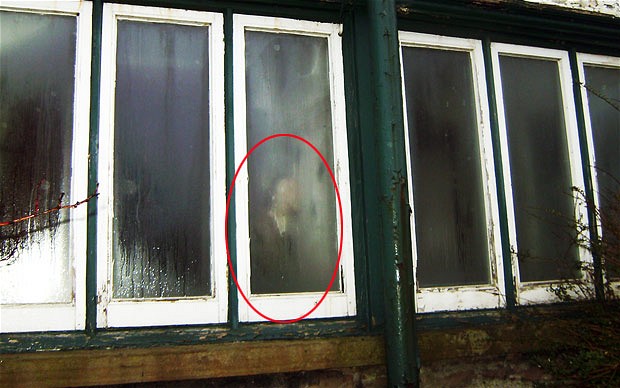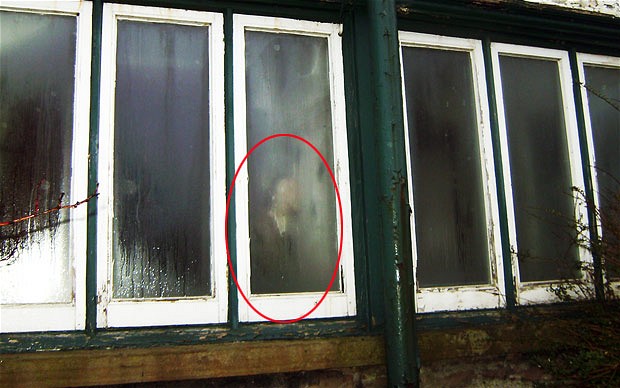 Demolition workers photograph 'ghost of former guesthouse worker'
Demolition workers were given a fright after photographing a ghostly figure   peering through the window of a derelict Victorian guesthouse in Kendal,   Cumbria.
The image is said to bear an eerie resemblance of Frances Grimshaw, who worked   at the guesthouse and stood for hours at the same window taking bookings.
David Grimshaw, a former resident at the property, said he was convinced the   figure is the ghost of his mother, who died nearly a year ago aged 87.
He believes her spirit may have appeared to protest at the demolition of   Meadowbank House, which she adored.
"That is my mother. I'm totally convinced – no one else looks like that.   She had glasses and big earrings and she used to wear a dress with a bow at   the front," he said.
"She used to stand in that room for hours on the phone – it was the   guesthouse reception and she took bookings from there.
Welcome to our bed and breakfast. Tucked deep into Colorado's Rocky Mountains is the historic mining town of St. Elmo.  Visitors delight in its rugged beauty and romantic history as they stroll the old boardwalks, cameras in hand, and breathe the fresh mountain air.
The Ghost Town Guest House is located in the heart of town on historic Main Street and uses an eclectic collection of age-old materials to create a handcrafted home like none other.
The gracious hospitality of your hosts, Sharon and Chuck, will make you feel right at home the minute you arrive. Afternoon refreshments, supper, and a three-course breakfast, all lovingly prepared from favorite family recipes, are included in your stay.