Lets us see the worlds most amazing and biggest mine holes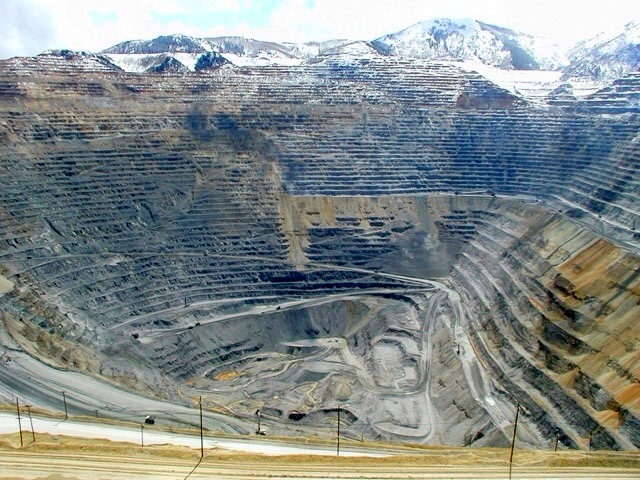 Bingham Canyon Mine, USA
Bingham Mine, also known as the Kennecott Copper Mine, is an open-pit mining operation extracting a large porphyry copper deposit southwest of Salt Lake City, Utah, USA, in the Oquirrh Mountains.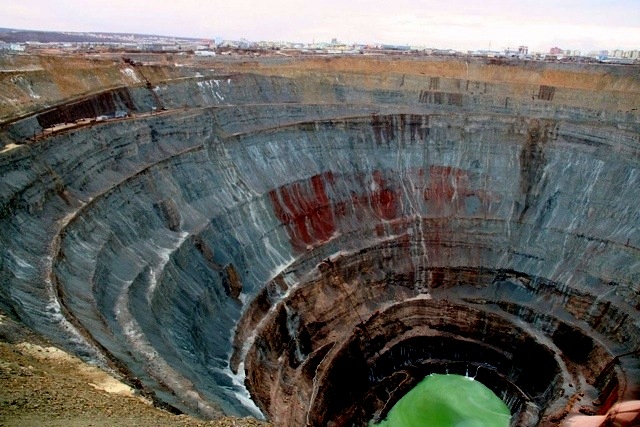 Mirny Mine, Russia
Mirny Mine is an inactive diamond mine in Mirny, Eastern Siberia. It is the largest open diamond mine in the world and the second largest excavated hole in the world. It is 525 meters (1,722 ft) deep and has a diameter of 1,200 m (3,900 ft). The airspace above the mine is closed for helicopters because of incidents in which they were sucked in by the downward air flow!
Kalgoorlie Super Pit (Super Pit gold mine), Australia
Australia's largest open cut gold mine. The pit is oblong in shape and is approximately 3.5 kilometres long, 1.5 kilometres wide and 570 metres deep. At these dimensions, it is large enough to be seen from space.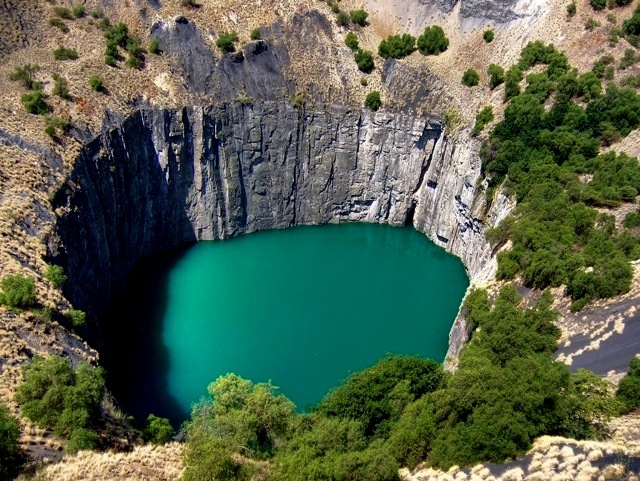 The Big Hole (Kimberley Mine), South Africa
An open-pit and underground mine in Kimberley, South Africa, and claimed to be the largest hole excavated by hand. It was open in 1871 and closed in 1914. its 43-year lifetime, the 50,000 workers who used picks and shovels shifted 22.5 million tonnes of earth, yielding almost 3 tonnes of diamonds. It is 463 metres (1,519 ft) wide and was excavated to a depth of 240 metres (790 ft), but then partially infilled with debris reducing its depth to about 215 metres (705 ft). Since then it has accumulated about 40 metres (130 ft) of water, leaving 175 metres (574 ft) of the hole visible.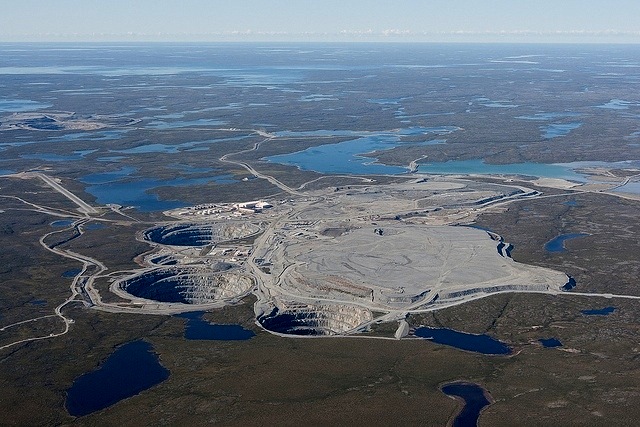 Ekati Diamond Mine, Canada
Canada's first surface and underground diamond mine. It is located 310 km (190 mi) north-east of Yellowknife, Northwest Territories, and about 200 km (120 mi) south of the Arctic circle. Gotta be cold working this mine!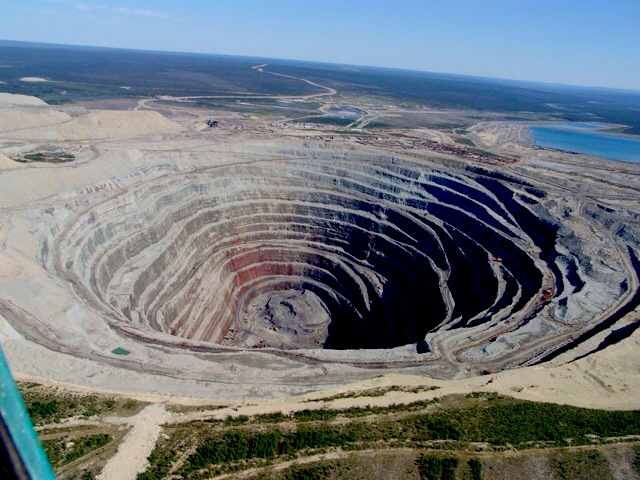 Udachnaya Diamond Mine, Russia
The Udachnaya mine is one of the largest diamond mines in Russia and in the world. The mine is located in the north-eastern part of the country in the Sakha Republic. The mine has estimated reserves of 225.8 million carats of diamonds and an annual production capacity of 10.4 million carats.