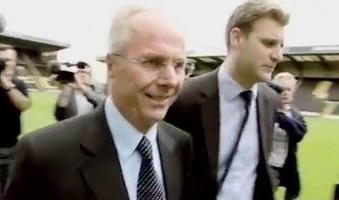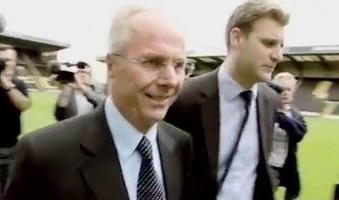 Money-obsessed football chief Sven-Goran Eriksson lost his Midas touch when he became the dupe of a 'trillion dollar Con Man ' who is now being sought by British authorities.
Convicted fraudster Russell King, 52, fooled Eriksson and other victims by claiming to have links to the fabulously wealthy royal family of Bahrain, who he said wanted to invest billions in British firms.
As a result, King first secured a 49 per cent shareholding in an investment bank, then gained control of Notts County Football Club – where he lured in former England coach Eriksson to be director of football with promises of shares worth £10million.