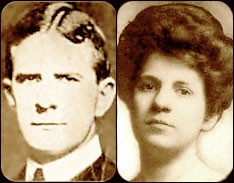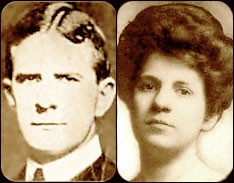 Most people are familiar with the basic plot of Robert Louis Stevenson's The Strange Case of Dr. Jekyll and Mr. Hyde. Few people realize, however, that there was a real life Dr. Hyde who also mixed dangerous chemicals and changed from being a well-respected member of society into a notorious villain.
In 1905, Dr. Bennett Clark Hyde – a prominent doctor in Kansas City, Mo. – eloped with Frances Swope, a niece of local millionaire Col. Thomas Swope. The Swope family was strongly opposed to the marriage, believing that Hyde only wanted to marry into money.
Frances' father, Logan Swope, had died in 1900, leaving a widow and seven children behind. Col. Swope had no children of his own, so he moved into the Logan Swope residence in Independence, Mo., and set aside money to be paid to the seven children upon his death. His will also established another fund to be split among all surviving relatives equally, but he was thinking of giving the money to charity instead. These intentions were well known to all members of the family.
On Oct. 1, 1909, J. Moss Hunton, who was Swope's cousin and an executor of his estate, fell ill. Hyde and Dr. George T. Twyman, the family physician, were both called to check on him. Hyde suggested bleeding Hunton, a practice that used to be common in the medical profession but was by then falling out of favor. By the time Hyde finally stopped the process of drawing blood from his arm, Hunton died. The death was ruled accidental.
Then on Oct. 3, Swope, already bed-ridden from a fall the month before, took a pill that a nurse had received from Hyde. His condition deteriorated rapidly and severely, but Twyman was never called to look after his patient. Swope died that same day.
If Hyde had stopped at this point his actions might have gone undetected. Instead, he hatched a plan so reckless that it's a wonder he ever thought he would get away with it.
In December of 1909, the Swope mansion was struck by an outbreak of typhoid fever. Hyde claimed that the water source from which they had all been drinking was contaminated. Nine different people – family members, servants and visitors – became ill. One of them, Chrisman Swope, died after taking some medicine provided by Hyde.
Lucy Swope, who cut short a trip to Europe after learning of her brother's death, also fell ill within days of her return. She was not, however, staying at the Swope mansion and did not drink any water there. Hyde had insisted upon escorting her back to Missouri from New York, and on that trip he had given her water from a special bottle. If that were not incriminating enough, while he was away the sicknesses at the Swope mansion seemed to all but disappear.
Outside medical examiners were called in, and soon the police were involved. The bodies of the family members who had died were exhumed and found to have been poisoned. Investigators discovered that he had purchased typhoid and other germs as well as a variety of poisons. He claimed the germs were for experiments and the poison was to kill bugs in his office, but his clerk and janitor had never been warned about the use of such toxic substances there.
On April 16, 1910, Hyde was put on trial for the murder of Col. Swope. Evidence related to the other deaths and illnesses were presented at trial to show that he intended to kill most of the Swope family for their fortune. On May 16 of that same year he was found guilty and sentenced to life in prison.
But Mrs. Hyde had used her wealth to hire the best lawyers available, so the story doesn't end there. The case was appealled to the Supreme Court and overturned. The second trial had to be halted when one of the jurors suffered a mental breakdown. The third ended in a mistrial when the jurors couldn't agree on a verdict. At this point prosecutors decided that there was no point to continuing on to a fourth trial for the same offense. Dr. Hyde was a free man.
Things did not go as smoothly as he might have hoped, however. After giving birth to two children, Frances divorced him in 1920, accusing him of cruelty and violence. His medical career was damaged by his notoriety, and for a while he was forced to work as a simple laborer.
Source : The examiner