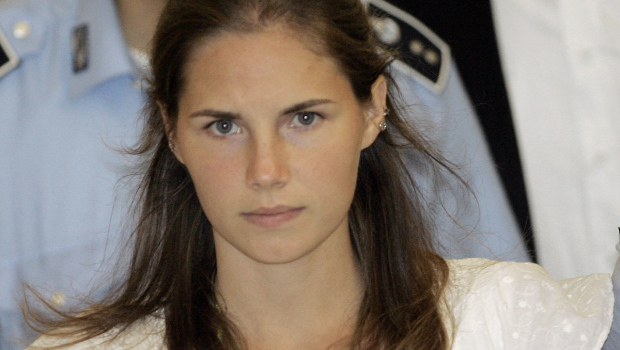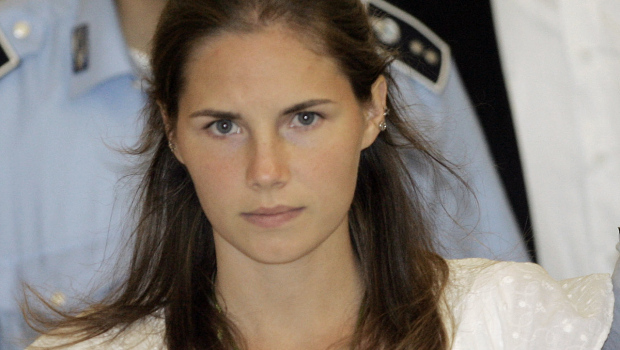 "She thought the nightmare was over," Amanda Knox's lawyer, Carlo dalla Vedova, said soon after today's Supreme Court verdict overturning her murder acquittal was read out. But instead the young American must continue the struggle to clear her name more than five years after she was first arrested for the murder of British student Meredith Kercher in Perugia.
Ms Knox, 25, and her former boyfriend Raffaele Sollecito – who was said to feel "destroyed" by the news – will now be retried for the November 2007 killing in a court in Florence.
The decision does not suggest Ms Knox and Mr Sollecito are guilty, simply that the appeals court did not apply the law correctly. Prosecutors argued that the Perugia court had "lost its bearings" during the original appeal and had failed to test forensic evidence sufficiently, among other things.
While Ms Knox and Mr Sollecito expressed their dismay at the decision, Francesco Maresca, the Kercher family's lawyer, could not contain his delight. He punched the air as the court's decision was read out and later said: "Yes, this is what we wanted."
"This decision serves to review the definitive and final truth of Meredith's murder. Rudy Guede was not alone: the judges will tell us who was there with him," he said in reference to the Ivorian drifter who was convicted in 2008 for sexually assaulting and killing Ms Kercher in her room.
read full crime investigation here