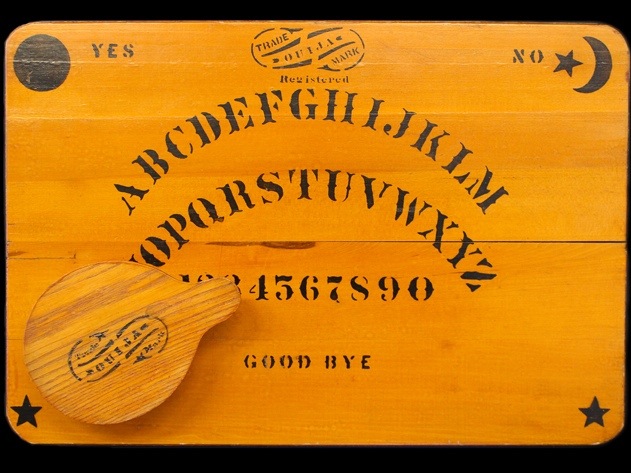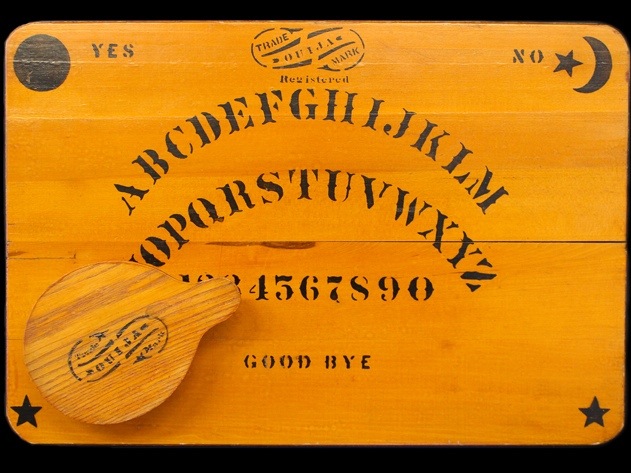 Ouija existed on the periphery of American culture, perennially popular, mysterious, interesting and usually, barring the few cases of supposed Ouija-inspired murders, non-threatening. That is, until 1973.
In that year, The Exorcist scared the pants off people in theaters, with all that pea soup and head-spinning and supposedly based on a true story business; and the implication that 12-year-old Regan was possessed by a demon after playing with a Ouija board by herself changed how people saw the board. "It's kind of like Psycho—no one was afraid of showers until that scene… It's a clear line," says Murch, explaining that before The Exorcist, film and TV depictions of the Ouija board were usually jokey, hokey, and silly—"I Love Lucy," for example, featured a 1951 episode in which Lucy and Ethel host a séance using the Ouija board. "But for at least 10 years afterwards, it's no joke… [The Exorcist] actually changed the fabric of pop culture."
Almost overnight, Ouija became a tool of the devil and, for that reason, a tool of horror writers and moviemakers—it began popping up in scary movies, usually opening the door to evil spirits hell-bent on ripping apart co-eds. Outside of the theatre, the following years saw the Ouija board denounced by religious groups as Satan's preferred method of communication; in 2001 in Alamogordo, New Mexico, it was being burned on bonfires along with copies of Harry Potter and Disney's Snow White. Christian religious groups still remain wary of the board, citing scripture denouncing communication with spirits through mediums—Catholic.com calls the Ouija board "far from harmless" and as recently as 2011, 700 Club host Pat Robertson declared that demons can reach us through the board. Even within the paranormal community, Ouija boards enjoyed a dodgy reputation—Murch says that when he first began speaking at paranormal conventions, he was told to leave his antique boards at home because they scared people too much. Parker Brothers and later, Hasbro, after they acquired Parker Brothers in 1991, still sold hundreds of thousands of them, but the reasons why people were buying them had changed significantly: Ouija boards were spooky rather than spiritual, with a distinct frisson of danger.
But the real question, the one everyone wants to know, is how do Ouija boards work?
Ouija boards are not, scientists say, powered by spirits or even demons. Disappointing but also potentially useful—because they're powered by us, even when we protest that we're not doing it, we swear. Ouija boards work on a principle known to those studying the mind for more than 160 years: the ideometer effect. In 1852, physician and physiologist William Benjamin Carpenter published a report for the Royal Institution of Great Britain, examining these automatic muscular movements that take place without the conscious will or volition of the individual (think crying in reaction to a sad film, for example). Almost immediately, other researchers saw applications of the ideometer effect in the popular spiritualist pastimes. In 1853, chemist and physicist Michael Faraday, intrigued by table-turning, conducted a series of experiments that proved to him (though not to most spiritualists) that the table's motion was due to the ideomotor actions of the participants.
source: smithsonion Mag