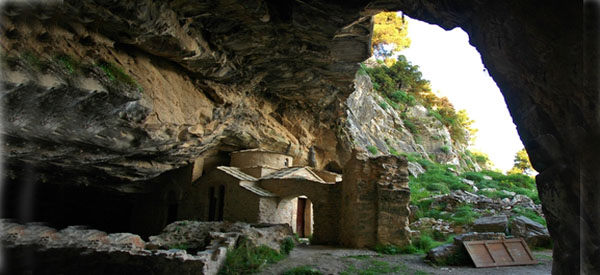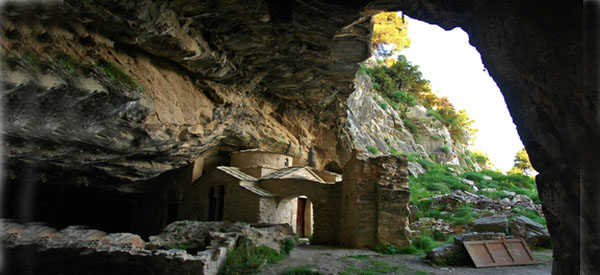 The Pyramid of Taygetos Mountain (Lakonia)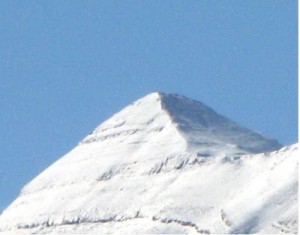 The Pyramid Phenomenon at Mount Taygetos' highest peak has been attracting many visitors over the years for its uniqueness. Some claim this pyramid is a well-placed stone cone on the mountain and is one of the oldest pyramids in the world.
People from around the world visit the Pyramid in order to find out for themselves whether this is an example of human labor or a product of natural forces carving stone. Nevertheless, the Pyramid is deemed as a place full of power and energy that can be beneficial to its visitors.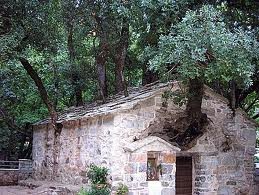 The Church of Aghia Theodora (Arkadia) One of the most bizarre churches found across Greece is located only a few miles outside the town of Megalopolis in Arkadia Prefecture.
Seventeen trees are embracing the 12th century church with their brunches popping out of its roof and their roots nowhere to be found. The experts cannot fully understand or explain the weird phenomenon, but public tradition claims the martyrdom of Saint Theodora caused her body to become the church, her hair grow into trees and her blood turn into the river running under the rill where the Church is located.
The overall region is more than breathtaking and visitors as well as pilgrims agree on the vast amounts of positive energy flowing around the Church.
The Asclepion at Epidaurus (Argolida)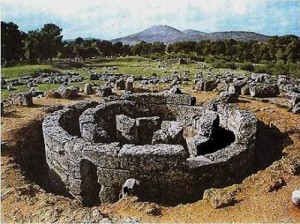 The Asclepion at Epidaurus is one of the biggest healing temples surviving in modern times. Sacred to god Asclepios, the temple was a meeting point for relieving the suffering of the ancient Greeks and its reputation as a highly positively charged place has not waned over time.
Close to the ancient Epidaurus Theatre, the Asclepion has given birth to many local myths and legends, sightings of unknown flying objects, sources of positive aura etc.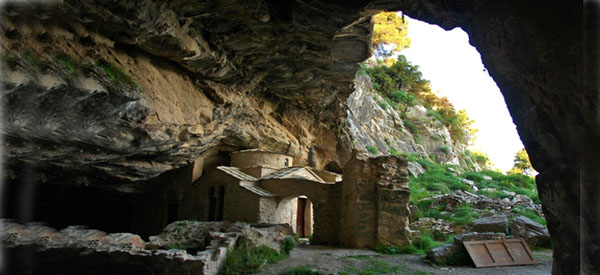 Davelis Cave (Attica)
This is perhaps the most famous metaphysical place in Greece. The Cave of Penteli survives through the ages along with its legends and mysteries. Connecting a series of subterranean tunnels, the once holy place of god Pan and the Nymphs, is today a milestone of the New Greek mythology.
No other place across Greece has gathered as much attention as this one has. Obscure electromagnetic phenomena, ghost stories, the Hollow Earth hypothesis, Vril, conspiracy theories, secret subterranean bases, time gates, the legend of infamous brigand Davelis are some of the countless myths connected to the Cave.
Many people visit the cave and exercise themselves in climbing. The entrance of the cave is one of the most famous climbing routes in Greece but the Cave remains close to the public at night.