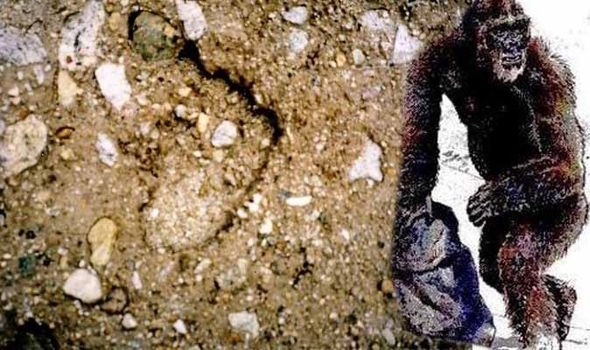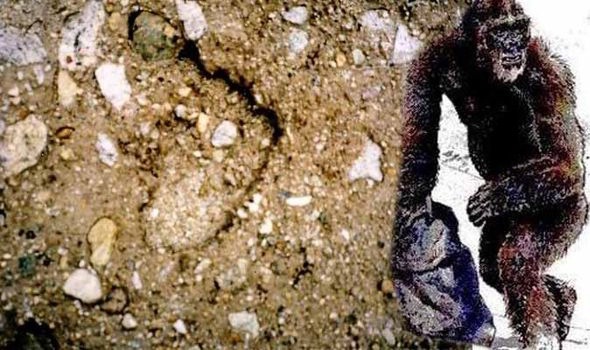 The best picture of the yeti we gave seen.
Intrepid Mike Rees, 73, innocently took the picture while trekking in the Himalayas after his wife spotted the imprint and pointed it out as "something interesting".
But it was not until he got home and began to read books on Everest that he noticed the footprint exactly matched one discovered by a team of explorers six decades ago.
It is the same size and shape as the one pictured in 1951 and was found in the same remote region.
The retired computer engineer has gone public with his evidence after boffins last week claimed to have solved the mystery of the Yeti.
Mike, who has been trekking in Nepal four times, said: "It didn't really register with us at all what we had taken a picture of, my wife just thought it was something interesting.
"It wasn't until we got home and developed the film that we realised what it could be.
"We got books on Everest and they all contained the stories about the Yeti, the closer we looked we just thought 'wow' our photo looks exactly the same as that footprint.
The 1951 footprint in comparison to the photo taken by Mike Rees [SWNS]
"I compared the two closely and it had to be the same, it's the same size and shape, there's no doubting it, it looks almost identical." Mike and wife Joyce, 69, were on their second trek to the stunning area in 2006 when they made the discovery.
They were trekking in the Khumbu region of the Himalayas, near the village of Machermo, when they spotted the footprint.
The little-used route is often ignored for the bigger, more popular, Mount Everest Base Camp trek, in the Nepal-Tibet border region.
"We just saw it in the mud," he said. "We were trekking for 10 days and we had had our evening meal and were going around the back of camp and just saw this footprint.
"Everyone else laughed at us and joked about it." In 1951 respected British climber Eric Shipton took a series of photographs of a mysterious footprint he had come across at the base of Everest.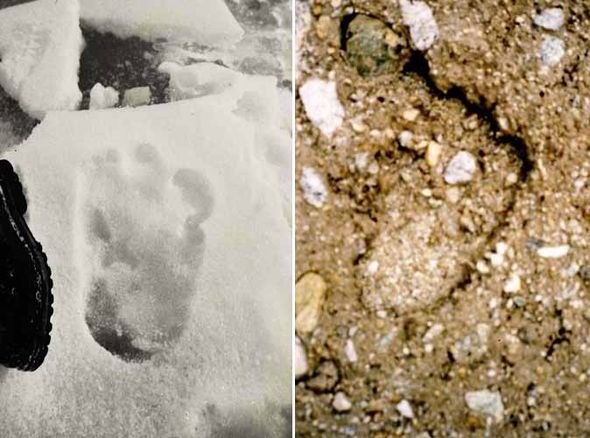 Source: daily express mysteries