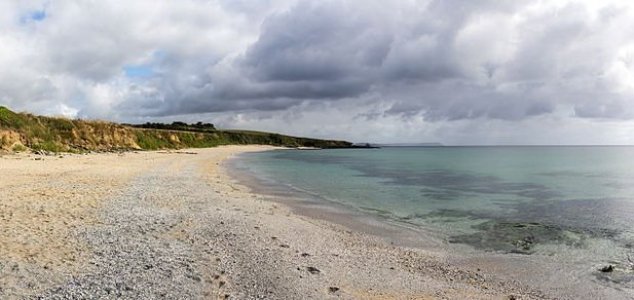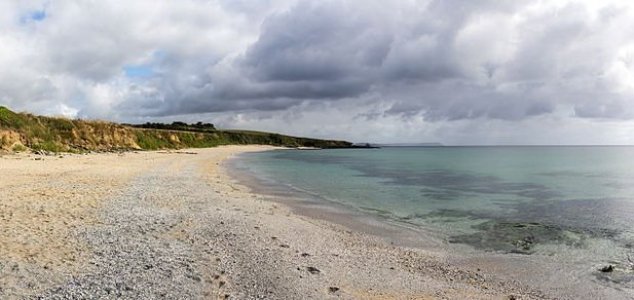 The bottles have spoiled the usually pristine Cornish coastline.
A beach in Cornwall has been deluged by thousands of bright neon pink bottles over the last few days.
The bizarre problem began on Sunday night when at least 2,000 of the brightly-colored detergent bottles turned up on Britain's southernmost shores. Volunteers at Poldhu Beach in Cornwall have since been attempting the unenviable task of picking them all up however more are arriving all the time and it looks like they might continue to deluge the coast for weeks.
"Cornwall Council has been made aware of reports of plastic bottles washed up on Poldhu Beach," said a spokeswoman. "The National Trust, who own the beach, have arranged for the bottles to be cleared away. In the meantime the public are advised to keep children and dogs at a safe distance from the bottles should any more be washed up."
It isn't clear exactly where the bottles are coming from however the most likely explanation is that they fell off the back of a container ship before being carried by the tide for hundreds of miles.
"I think they will be coming in for months," said Poldhu Beach cafe owner Ross Hocking. "The way the wind and tide is going, it will be a long time before they stop completely coming in."