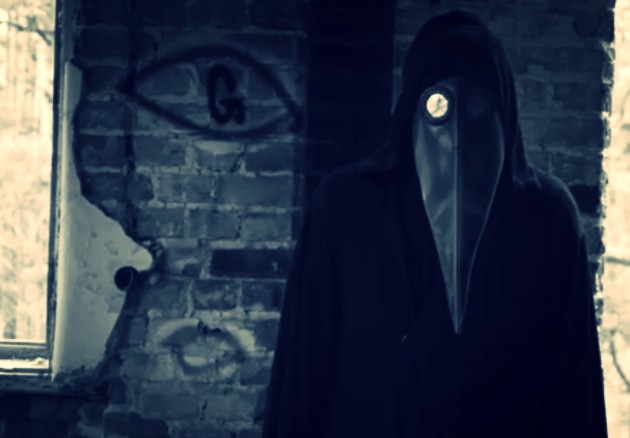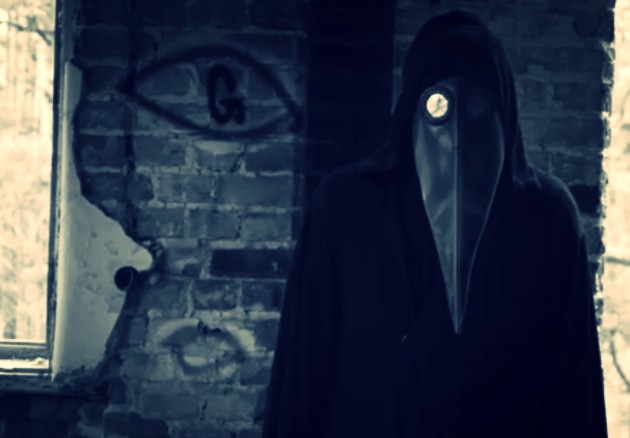 The mysterious 11B-X-1371 video features a man in a plague doctor costume standing in what seems to be an abandoned building in a forest. The shaky video shows the person eventually holding up a gloved hand that contains an odd blinking light.
Later, the plague doctor looks down at a box with alternating right triangles. The video contains a sound track of electronic, hissing, and buzzing noises that coordinate with the irregularly blinking light.
This creepy video became popular in October 2015 when editor Johny Krahbichler of GadgetZZ posted that he had received it in the mail. Then he posted the video on his blog and put a link to it on a subreddit.
Other Internet users had posted the video earlier but without the widespread interest. Although the creator was unknown, the location appeared to be the former Zofiowka Sanatorium south of Warsaw.
Parker Wright
In November 2015, a Twitter account was created by a man named Parker Warner Wright who claimed to have made the video as an art project. He said that he was a US citizen living in Poland who had left two discs containing the video in public places—one in a subway and the other on a park bench.
Wright challenged viewers to replicate his plague doctor costume. He also tweeted that another video would be posted "in exactly 1.444 metric hours." At the scheduled time, a similar video called 11B-3-1369 was posted with this description: "Their [sic] lies unlock our dissent."
Many people didn't believe that Wright had created the original video because the newer video showed someone in a different costume. Wright countered that he had wanted to make a better cloak for the second video.
By this time, more secrets of the original video had been decoded, including a string of text on the CD that was Base64 for "11B-X-1371." A spectrogram of the buzzing sound revealed the phrase "You Are Already Dead."
Secret images
Images of women being tortured and killed were also concealed within the video, but they were from obscure horror films and the murder investigation of a Boston Strangler victim. The Morse code in the video contained plaintext for "red lips life tenth," an anagram for "kill the president," and the encoded latitude and longitude of the White House.