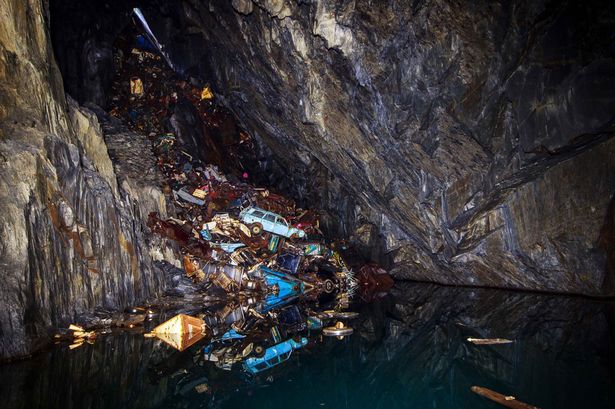 These are the incredible pictures of a mountain of abandoned cars found in a slate mine in Wales.
The images show the rotting vehicles piled up at the bottom of the cave – they are thought to have been there since the 1970s.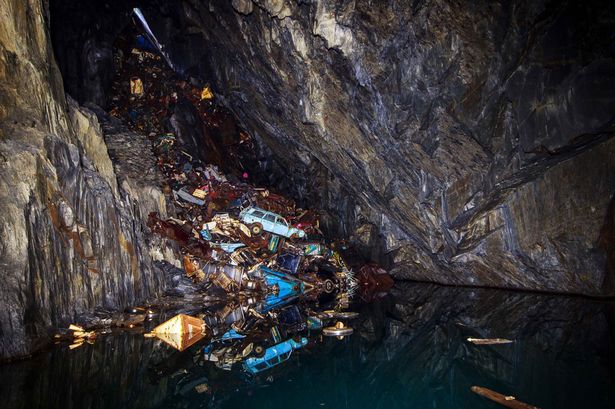 They were taken by a group of urban explorers who travelled to the site, that closed in the 1960s, to spend four hours photographing their finds.
But getting there was half the battle as they had to climb down the steep shaft with rope as pieces of slate fell on them.
One of the explorers, IT engineer Gregory Rivolet, said: "'It was very dangerous as the mine is really unstable. Pieces of slate were falling from above our heads."