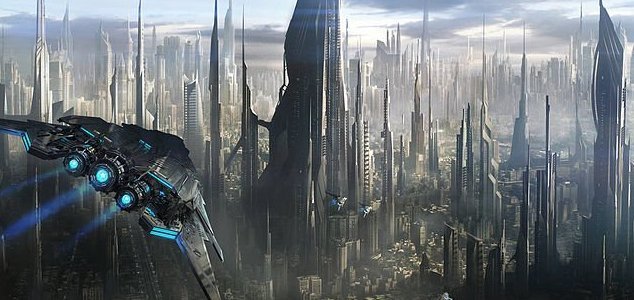 "Over the next century we will witness further seismic shifts in the way we live and interact with our surroundings" said Dr Aderin-Pocock.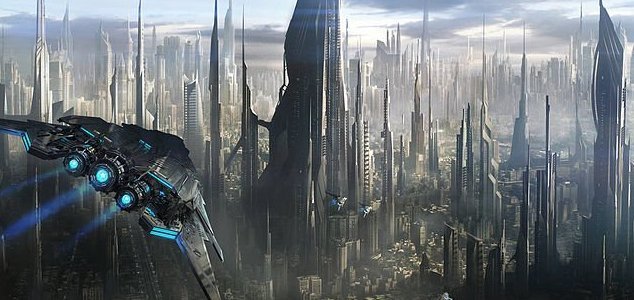 Entire cities suspended under water within a giant transparent bubble, as well as "super skyscrapers" that surpass the Shard and "Earth-scrapers" built up to 25 storeys below ground level could be a reality within the next century, the SmartThings Future Living Report predicts.
Personal flying drones, which academics believe could become the standard method of transport, could also eliminate the need to pack for a holiday by transporting your entire home to your holiday destination. British space scientist Dr Maggie Aderin-Pocock co-authored the report commissioned by Samsung's SmartThings app, along a team of experts including the futurist architects and lecturers at the University of Westminster Arthur Mamou-Mani and Toby Burges and the urbanists Linda Aitken and Els Leclerq.
Last year, Belgian architect Vincent Callebaut also revealed his plans to build a cluster of subaquatic eco-friendly villages consisting of "oceanscrapers" made with 3D printed recycled plastics that would be built to spiral downwards below the sea level for up to 1,000 metres (3,280ft).
The development known as the Aequora project, slated for completion in 2045, would house up to 20,000 people, featuring offices, hotels, sports fields and farms over 250 floors.
And the 3D printing of food was introduced as far back in 2013, with the launch of the Foodini – a new appliance that can print food where different ingredients are built up in layers after a design is selected on the device's control panel, allowing it to produce anything from pizza or pasta to cakes in a variety of shapes and spelling out names with letters.