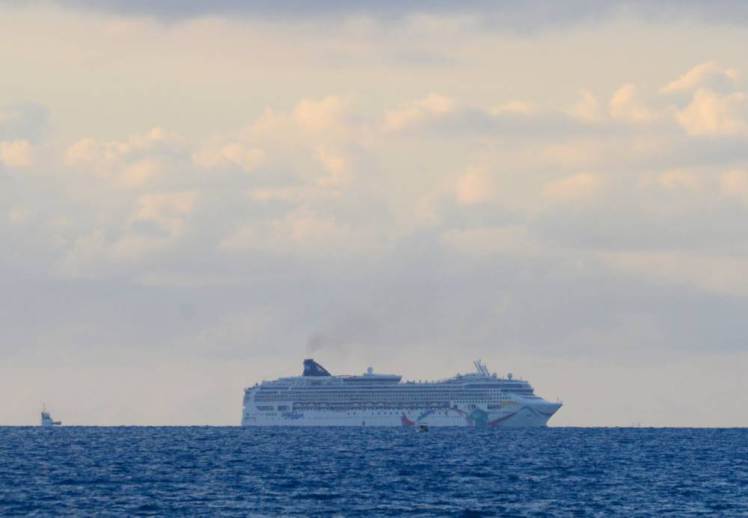 The Bermuda Triangle, also known as the Devil's Triangle, is a loosely defined region in the western part of the North Atlantic Ocean, where a number of aircraft and ships are said to have disappeared under mysterious circumstances.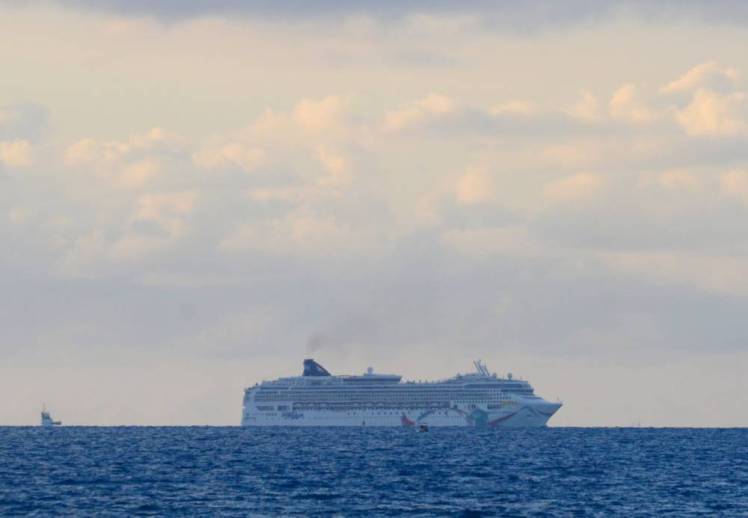 A Norwegian cruise ship ran aground at the top corner of the notorious Bermuda Triangle – an area of ocean known for a series of mysterious sinkings and disappearances of small planes.
Small boats, divers and tug boats circled the Norwegian Dawn for hours before high tide helped push it off the reef and into deeper water, where the ship dropped anchor for the night, Norwegian Cruise Line said.
The incident happened in the top corner of the Bermuda Triangle – known for a series of mysterious incidents such as the sinking of a Navy cargo ship in 1918.
The ship failed to send an SOS and was lost with all 300 hands aboard.
Paranormal enthusiasts claim that the area is cursed.
'All guests and crew are safe and there were absolutely no injuries,' cruise officials said.
The ship, bound for Boston, hit a reef near Bermuda's North Channel. There were 2,443 passengers and 1,059 crew members aboard.
Passenger Rachel Hansen, from Londonderry, New Hampshire, said, 'We were in the middle of eating dinner. There was a shudder for maybe 30 seconds to a minute and then there was a sudden stop.'