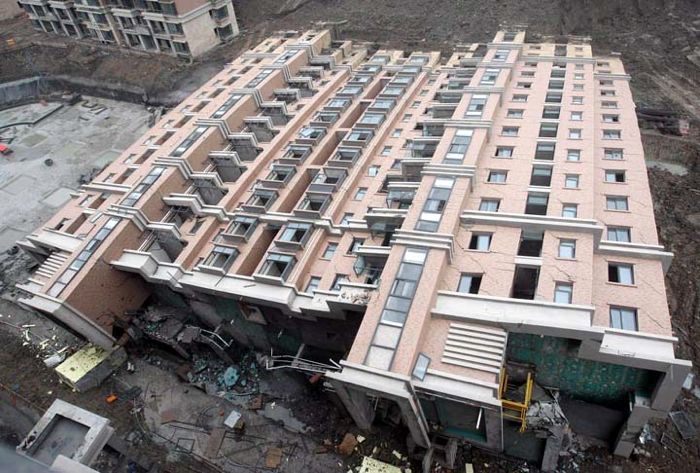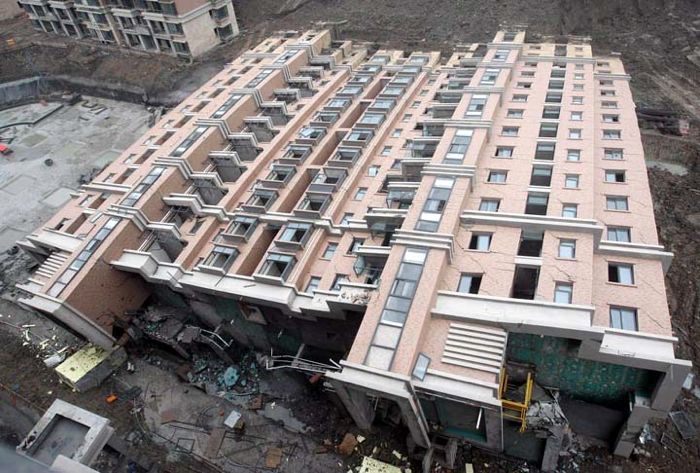 A few months back this block of apartments in the Minxing district of Shanghai toppled and fell on its side. It was one of many brand new buildings as yet unoccupied, now something of a tourist attraction as authorities figure out just what to do with it. One construction worker was killed in the collapse, which is awful but quite lucky compared to the numbers that would have died had the thing been occupied by the 300-odd residents who had already bought apartments within it, and were waiting to move in.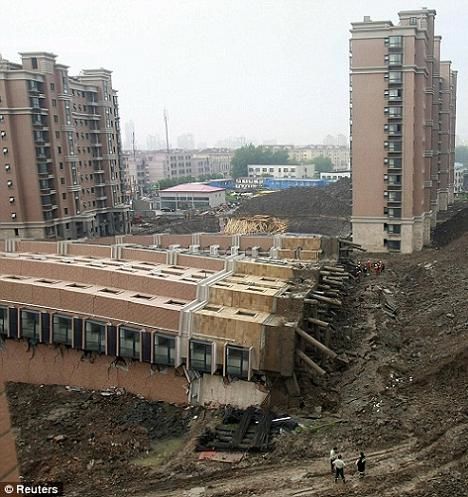 This past Saturday, an entire apartment building in Shanghai collapsed. To be fair, the building was under construction and thus unoccupied, but it's still a minor miracle that there was only one fatality.
Sounds like there was a problem with some nearby flood prevention walls at the Dianpu River, but there's no hard evidence as to why this huge building simply fell over. Anyway, here are some sweet pictures of the architectural carnage.