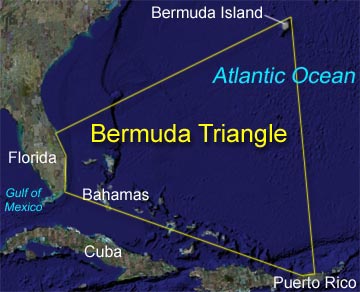 Origins :-
The earliest allegation of unusual disappearances in the Bermuda area appeared in a September 17, 1950 article published in The Miami Herald (Associated Press) by Edward Van Winkle Jones. Two years later, Fate magazine published "Sea Mystery at Our Back Door", a short article by George X. Sand covering the loss of several planes and ships, including the loss of Flight 19, a group of five U.S. Navy TBM Avenger bombers on a training mission. Sand's article was the first to lay out the now-familiar triangular area where the losses took place. Flight 19 alone would be covered again in the April 1962 issue of American Legion magazine. In it, author Allan W. Eckert wrote that the flight leader had been heard saying, "We are entering white water, nothing seems right. We don't know where we are, the water is green, no white." He also wrote that officials at the Navy board of inquiry stated that the planes "flew off to Mars." Sand's article was the first to suggest a supernatural element to the Flight 19 incident. In the February 1964 issue of Argosy, Vincent Gaddis' article "The Deadly Bermuda Triangle" argued that Flight 19 and other disappearances were part of a pattern of strange events in the region.The next year, Gaddis expanded this article into a book, Invisible Horizons.
Others would follow with their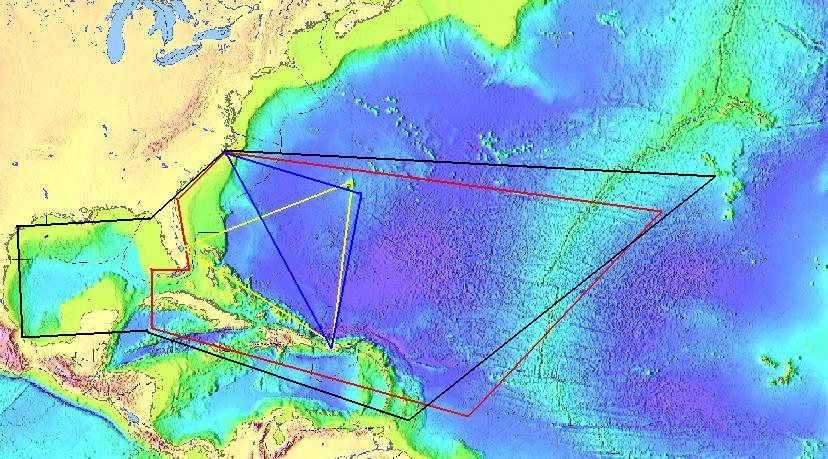 own works, elaborating on Gaddis' ideas: John Wallace Spencer (Limbo of the Lost, 1969, repr. 1973); Charles Berlitz (The Bermuda Triangle, 1974); Richard Winer (The Devil's Triangle, 1974), and many others, all keeping to some of the same supernatural elements outlined by Eckert.