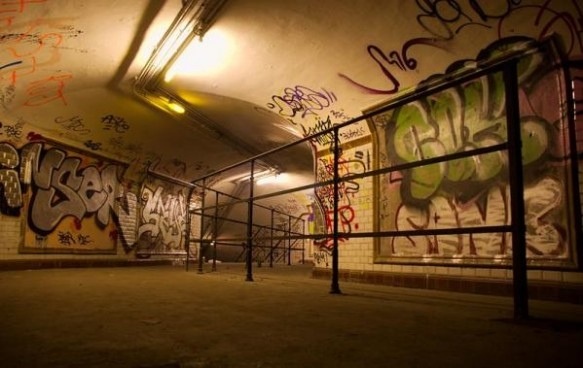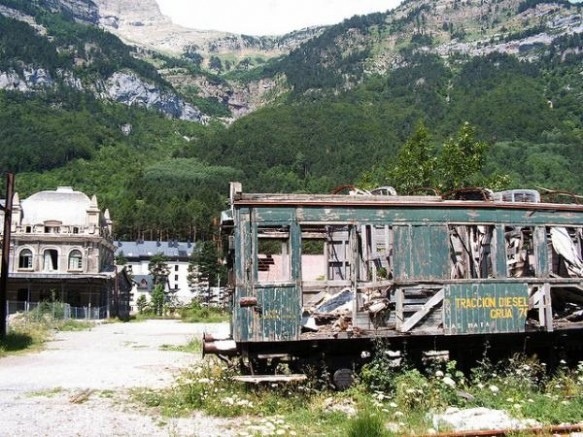 Estacion Canfranc, Spain
This used to be one of the three biggest railway stations in Europe. Situated in Spain, near the French border, a town built up around it called Canfranc Estacion. Old trains, long abandoned to rust, set the scene. Built in 1928, the station was shut in the '70s when an international train accident destroyed a bridge nearby which cut off the link.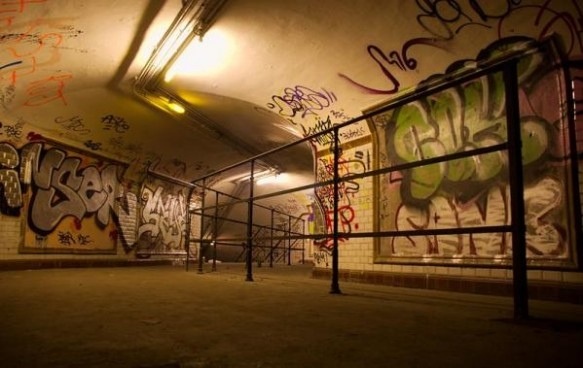 St. Martin Métro Station, Paris, France
The phantom subway station of St. Martin in Paris was originally closed in 1939 at the start of WWII and reopened after France was liberated. It closed again, though, as there was another stop just 100 meters away. The Salvation Army currently uses the eastern section of the subway stop as a day shelter for homeless people. Ghosts of fallen WWII victims are said to walk the abandoned platform.
Szabadka, Serbia
These incredible images, taken in Szabadka ('Subotica' in Serbian), show an abandoned station built in the 1800s when the city belonged to Hungary. Today the station has been forgotten – few even know of it – and as the photographer said, there is the sense that one can "feel the history behind the sighting". The station is surrounded by fields and it takes an hour to walk to it – but it's worth it to see a bit of history.