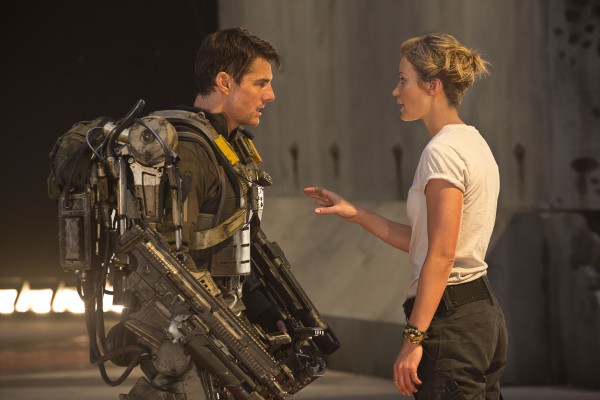 How well are you equipped with the knowledge about Tom Cruise's upcoming actioner EDGE OF TOMORROW? Well, if you think you're equipped enough, glance through our list of interesting movie facts about EDGE OF TOMORROW and find out.
The said movie facts about EDGE OF TOMORROW encompass the trivia or interesting information about the movie. It is either pre-production hazards, production fun and/or post-production events. Hit the jump and have a look!
EDGE OF TOMORROW is certainly one of the upcoming top 10 action movies of 2014 and potentially one of the upcoming best movies of 2014. It is already being called one of the best summer blockbusters of this year.
EDGE OF TOMORROW movie is directed by Doug Liman – the movie stars Tom Cruise, Emily Blunt, Bill Paxton, Brendan Gleeson, Noah Taylor, Kick Gurry, Dragomir Mrsic, Charlotte Riely, Jonas Armstrong, Franz Drameh, Masayoshi Haneda, and Tony Way.  Edge of Tomorrow opens in 2D, 3D, and IMAX 3D on June 6th.
Interesting Movie Facts About EDGE OF TOMORROW
Here is an informational collection of 10 amazing, stunning and interesting movie facts about EDGE OF TOMORROW starring Tom Cruise.
EDGE OF TOMORROW Facts #1: Sets Borrowed From Harry Potter
Interestingly, the whole movie is entirely filmed on the sets on which Harry Potter Series was shot. Both EDGE OF TOMORROW and HARRY POTTER movies are produced by Warner Bros., that is why they may have used the same sets – used sets eh?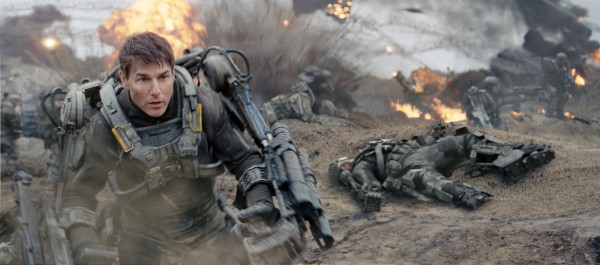 EDGE OF TOMORROW Facts #2: Renamed from All You Need is Kill
Starring Tom Cruise, EDGE OF TOMORROW movie is based on the novel All You Need is Kill by Hiroshi Sakurazaka. In fact, for several months pre-production, the movie was titled as ALL YOU NEED IS KILL. It was renamed later to give it a more cinematic or commercial title. First one wasn't bad, was it?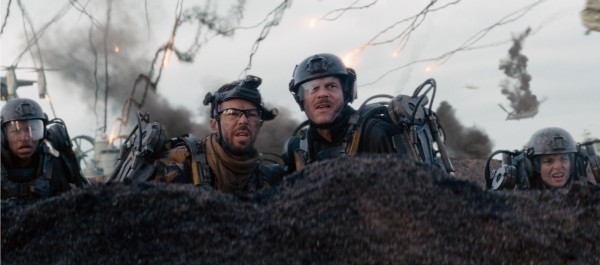 EDGE OF TOMORROW Facts #3: Tom Cruise Being Extravagant & Absent
The superstar Tom Cruise, in his own flamboyant way, arranged for an extravagant wrap-up part for the cast & crew of the movie. Reportedly, he spent over $100,000 on the said party, which, surprisingly, he did not attend because he was working on the unfinished scenes of the movie. Surely, only Tom Cruise could do that!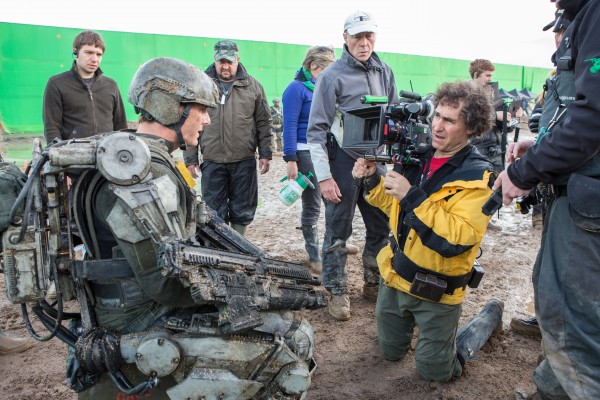 EDGE OF TOMORROW Facts #4: A Million Dollar Script!
IMDb reports that the first write of the movie, Dante Harper, after being excluded from the final credits, sold the spec script to Warner Bros. for $1 million. Fair deal, isn't it?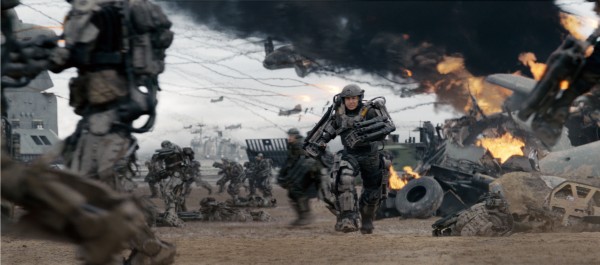 EDGE OF TOMORROW Facts #5: Brad Pitt & Tom Cruise Cast Conflict
Well, for some weird reasons, Brad Pitt couldn't be a part of this movie in a title role. Wait, did I tell you he was cast before Tom Cruise? Oh yeah, he was! The role was originally written for Brad Pitt, however, he had to opt out of the movie because of some scheduling conflicts with his other movie. The role therefore went to Tom Cruise – yet another Brad Pitt role grabbed by Tom Cruise.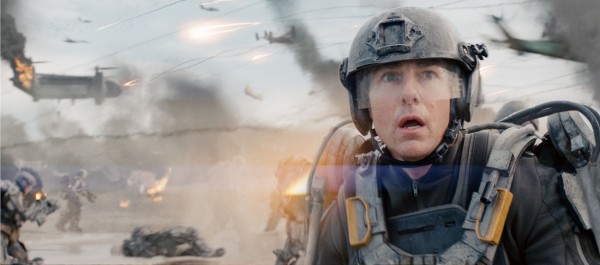 EDGE OF TOMORROW Facts #6: The Most Challenging Role!
Actress Emily Blunt has said that Rita, her role in the movie, is by far the most challenging role that she's played over the course of her acting career. Continue reading till the end to find out how freakin' challenging!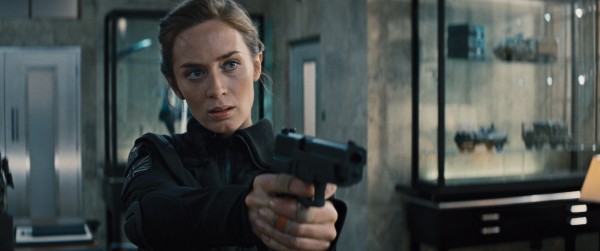 EDGE OF TOMORROW Facts #7: The Citroen CX
The shady, dusty, kick-ass car used in the movie is Citroen CX – a 1974 model manufactured by Citroen. They had sole over 1.2 million cars of this model during the 16 years.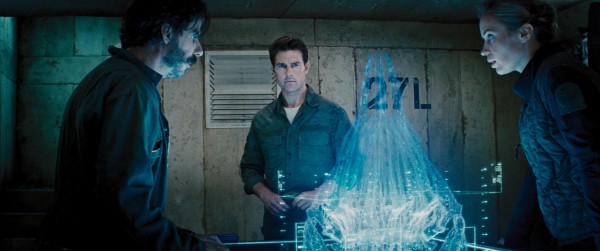 EDGE OF TOMORROW Facts #8: Emily Blunt's Surprise Inclusion
Before Emily Blunt was cast in the movie for the role of Rita, actress Bérénice Bejo was originally considered. However, she opted out and paved way for Emily Blunt.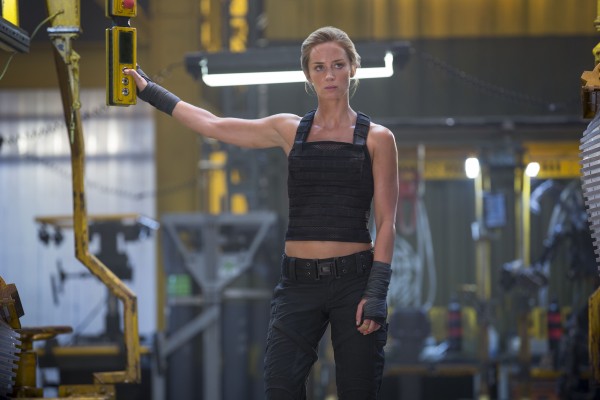 EDGE OF TOMORROW Facts #9: Emily Blunt's Secret Pregnancy
Emily Blunt became pregnant during the production of the movie. Pursuant to that, she told the director that she won't do her action scenes herself – which she did before that happened – but she didn't tell anyone the reason. Only Tom Cruise knew that. She told the press that only her husband, Tom Cruise and one of her close friends knew about that.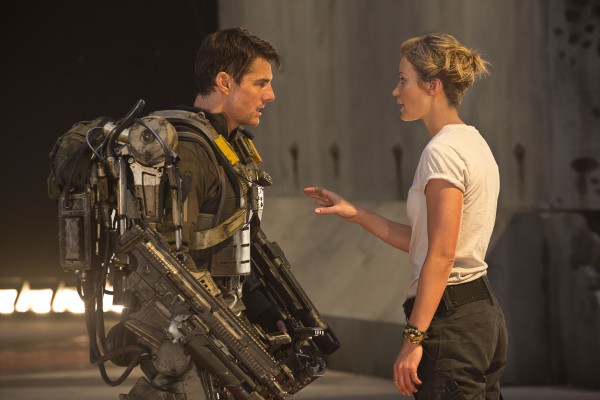 EDGE OF TOMORROW Facts #1: The 85-Pound Suit!
The combat metal suit that both Tom Cruise and Emily Blunt wear in the movie, weighs nearly 85 pounds. Emily Blunt said that she started crying after wearing that suit because she had to do her stunts in that heavy suit which was way too tough to carry. For that, Tom Cruise asked her to 'stop being such a wuss'.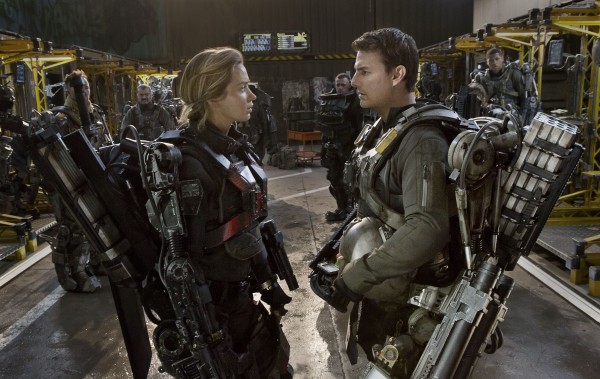 Have more to add to the story? Please let me know in the comments below and I'd love to add that to the story. Hope you liked our list. Cheers!