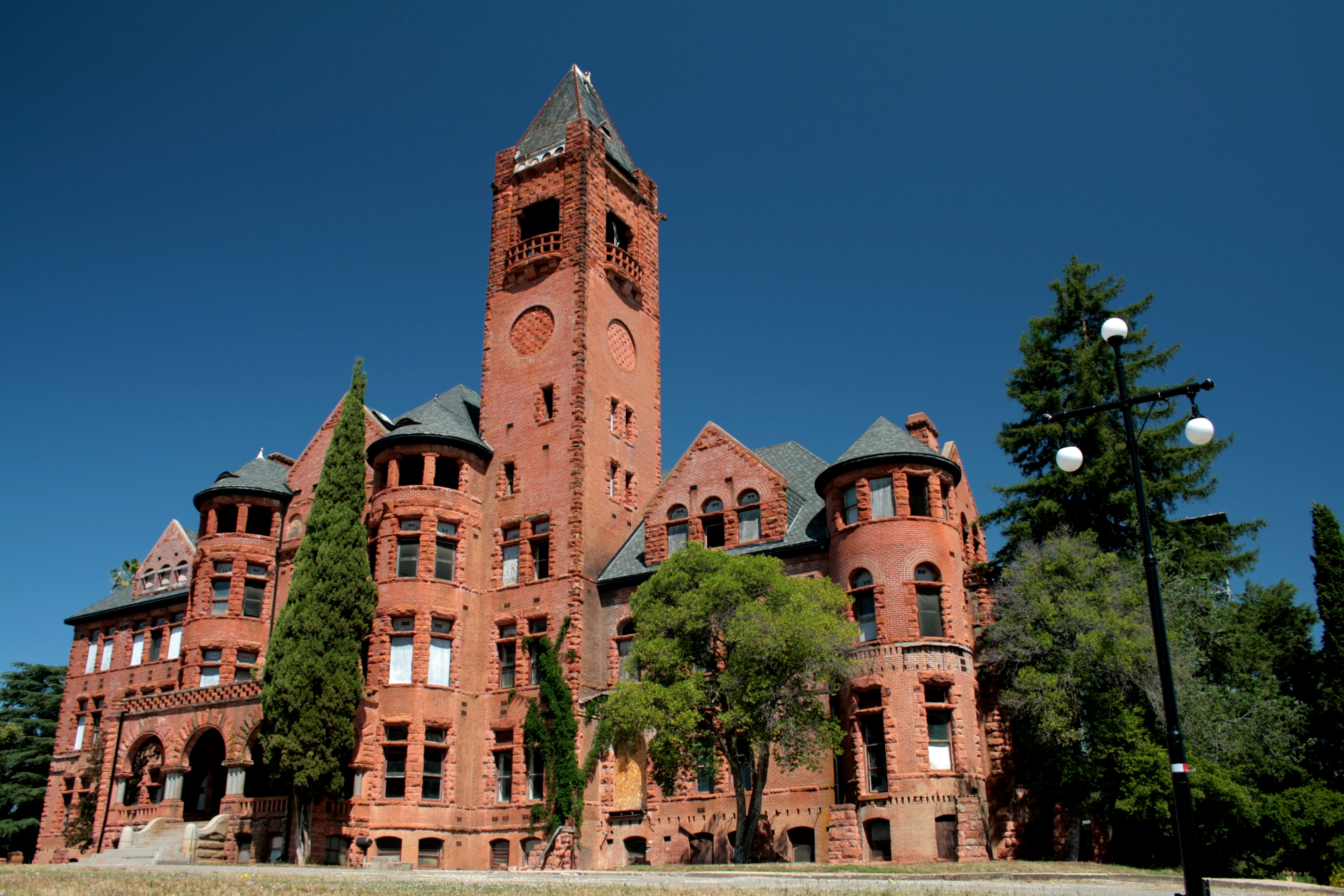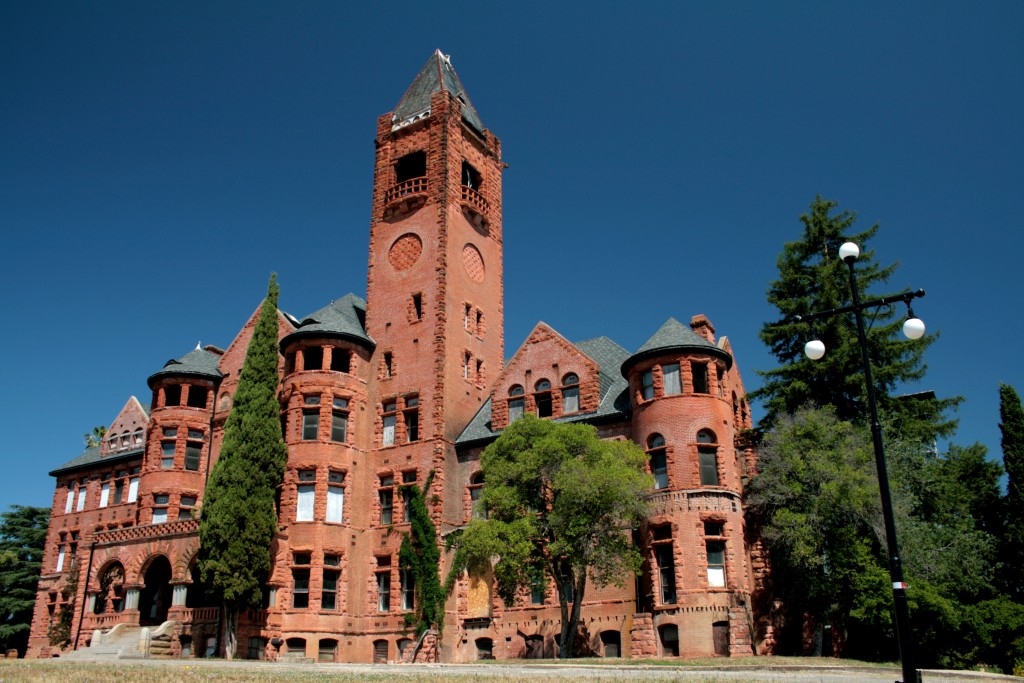 Preston School of Industry also known as Preston Castle or The Castle was built between 1890 – 1894 as a school to rehabilitate juveniles in Ione, California. The Castle stands on 230 acres bought from the Ione Coal and Iron Company at $30 per acre with 100 acres donated. The sandstone bricks were made at San Quentin and Folsom prisons and delivered via railroad at 6,000 bricks per car. The original plans consisted of five floors and seventy-seven rooms. It officially opened for business on July 1st, 1894 and remained so until 1960. It fell in to disrepair until 2001. The Preston Castle Foundation received a fifty year lease for the property and restoration began to convert the building.
The Preston Castle Foundation stated to us – "The mission and purpose of the Preston Castle Foundation is to preserve, rehabilitate, and utilize the historic Preston Castle site." Utilize – meaning giving tours, holding events, renting it for events, and such things.
Alot of ghosts!
Haunted USA
The Castle has seen its share of death. Seventeen boys lost their lives in the hospital to diseases such as tuberculosis and typhoid fever. Sam Goins was shot in the back by a prison guard in 1922 during his third escape attempt. He was only 20. Starvation, isolation, and public paddling and lashings, severe strategies were common at Preston. In 1950, Anna Corbin, a former head housekeeper, was found locked in a store room off the executive kitchen bludgeoned to death. One of the castle's black children, Eugene Monroe was tried twice for this crime, but the jury was hung each time. To this day, no one has been convicted for her murder. Her spirit is believed to still walk the halls of Preston Castle. Many have witnessed slamming doors, falling objects, disembodied voices, and physical contact by unseen people. During Ghost Trackers investigation, they collected photos of alleged orbs and shadows and EVPs, including a male humming. The Ghost Adventures team began their second season at the castle. They experienced female screams, knocking, sounds of eggs frying in a pan, and electronic malfunctions. Three scratches appeared on Aaron's leg and Zak was allegedly possessed for a period of time. They captured several EVPs, mist and orbs on camera.