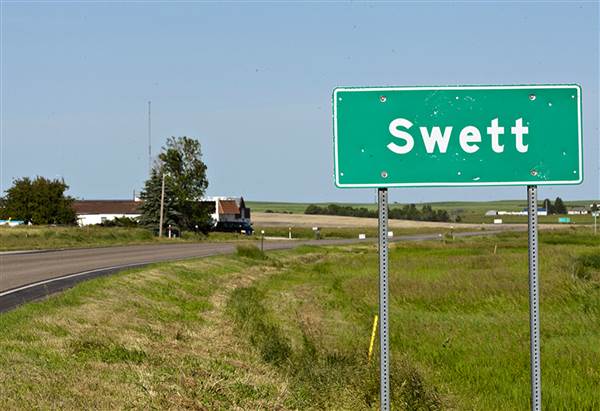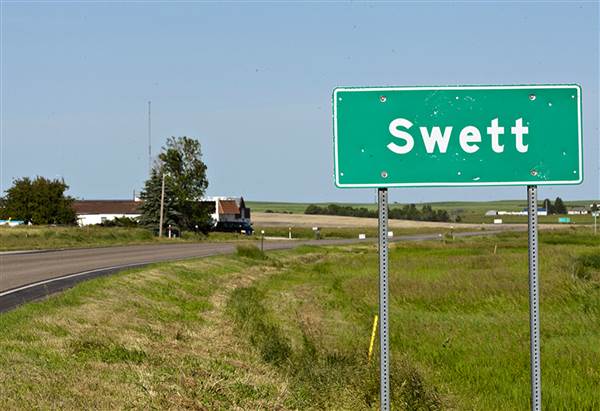 Just in time for holiday shopping: An entire South Dakota ghost town, complete with its own watering hole, is on sale for $250,000, a real estate agent said on Monday.
The roughly 6-acre town of Swett, includes a tavern, three-bedroom house and a former tire shop about 100 miles southeast of Rapid City, South Dakota.
Realtor Stacie Montgomery said potential buyers have expressed interest from the United States and beyond since she first listed the property for sale in June 2014, though several written offers fell through and she has since dropped the price from $399,000 to $250,000.
One of those offers included a call from a Russian movie production company that wanted to film there, she said.
Swett's population peaked at 40 residents in the 1940s when it had a post office and grocery store.
Swett's most recent residents included town owner Lance Benson, his wife and dog, who put the community up for sale last year before losing it to a bank, Montgomery said. Benson acquired Swett in 1998, later gave it up in a divorce settlement and then reacquired the town in 2012.
The tiny prairie domain also comes with a new town sign, courtesy of the state, to replace the previous one that was riddled with bullet holes.