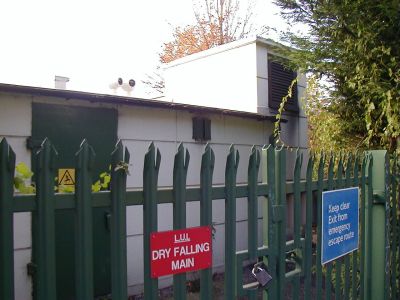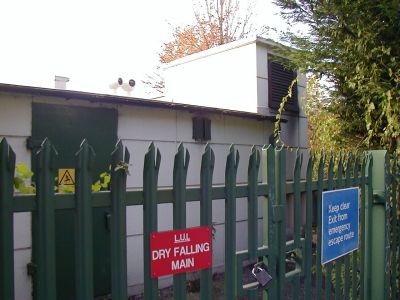 Bull & Bush (originally to be named North End, but more recently given the nickname Bull & Bush by London Underground Staff) is unique  in having the distinction of being a closed Underground station that never even opened! Originally planned to be the deepest station on the whole Underground network at 200 feet below ground level, problems with planning due to the proposed surface station being built in a conserved area and the fact that the surface level wasn't highly populated meant that the station was abandoned effectively before it was even built.
The station's nickname is derived from The Old Bull And Bush pub, located a quarter of a mile away from the location's surface entrance. This is the same Bull and Bush, popularised in a music hall song of the 1920s called "Down at the Old Bull and Bush" sung by Florrie Forde.
Bull & Bush has had its uses over the years; during the 1950s, it was rumoured to be London Transport's potential emergency headquarters in the event of a nuclear detonation in or near London and at around this time, access to the station from the surface in the form of a spiral staircase was finally provided. Later, it is believed to have become one of the control centres for the Underground's floodgate system, which could be triggered to operate in the event of a tunnel breach under the Thames. If there were a breach at City (the deepest section of the Central Line), it would take 4 minutes for un-stopped water to reach Holborn…
The location again saw action when an experimental sound reducing tunnel lining installed along the south bound running tunnel had to be removed as it was made from asbestos! so they claimed, but proof never existed
Signs on the gate and on the building's door indicate that the site is also a designated emergency exit point for the Underground network, but we are not sure how you would get to it.
Rumours suggest this is just one of a secret rail network that connects many of Londons key buildings