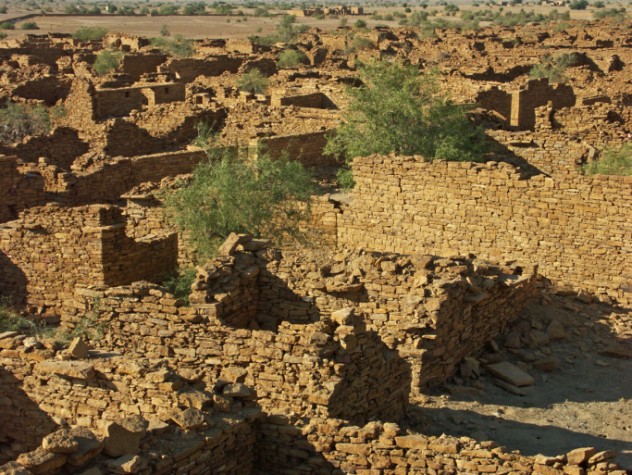 This Halloween, we head on an eerie trail to a haunted village near Jaisalmer. I was in Jaisalmer in August , hosted by Suryagarh . This article was published in The Hindu as a part of my column, Inside Story.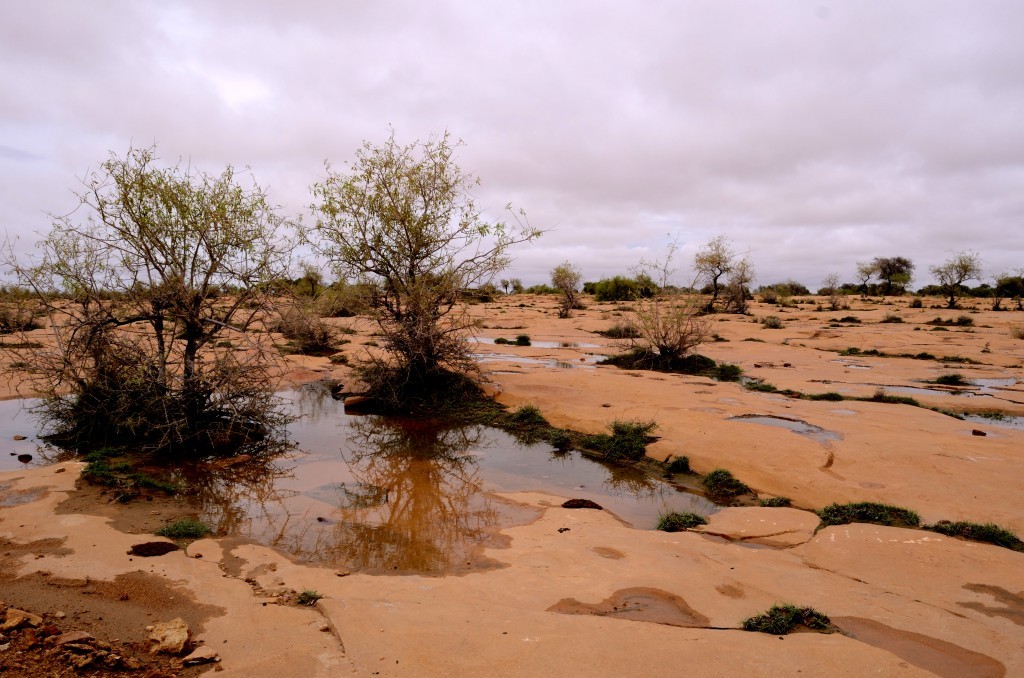 You do not wake up every day to the news of roads being flooded in Jaisalmer.  And cooped inside the palatial fortress in Suryagarh, watching the monsoon rains drench the desert from my window, I was longing to step out and soak in the atmosphere. And that is when I heard about the legend of the Paliwal Brahmins. Set 200 years ago, it was the story of a community who had vanished overnight, leaving behind a ghost village to narrate their tale.  A haunted trail to a village called Kuldhara near Jaisalmer was organised by Suryagarh at night, but it was tempting to explore the abandoned village during the day as well .
A constant drizzle followed us on the road but it was magical to feel the rush of monsoons in the deserts.  We saw an oasis almost everywhere as water gushed through low lying lands and flooded the roads. Dark low hanging clouds pregnant with rain took over the sky. The parched desert was only too willing to embrace the downpour. And the locals were celebrating, as we met a few on the roads, who were rushing to their homes for a sumptuous lunch.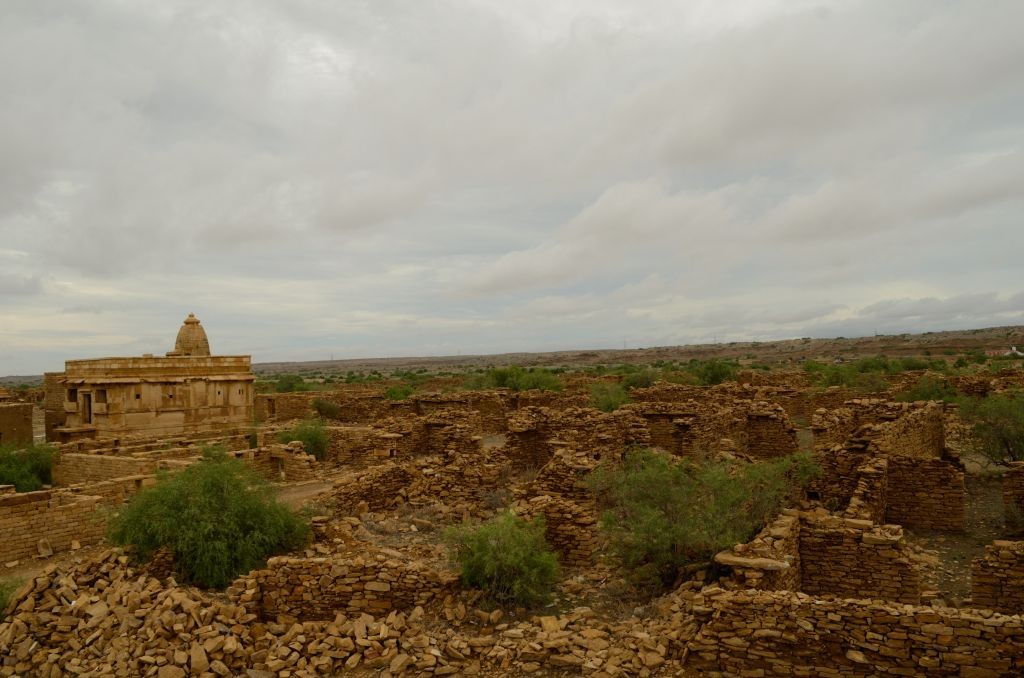 The desert looked bewitching but here we were on an eerie trail .We took a detour and reached Kuldhara . An old man dressed in white, sporting a long flowing grey beard surfaced out of nowhere, looking almost like an apparition himself. He had an ageless feel about him . The wrinkles around his face and his sunken eyes seemed to tell a story of their own, but he was more interested in narrating the tale of the Paliwal Brahmins who used to live here in the 18th century.
The Paliwals were harassed by the local Samant or the ruler and were paying huge amounts of money in the form of taxes to them. But one fine day,  the ruler apparently set his eyes on one of the girls in the community, possibly the Chief's daughter .  The Paliwals were given no choice in the matter and they had just a day to accept his proposal. Overcome by remorse and in desperation, the entire community left their homes and hearths behind, cursing the king and escaped in the death of the night .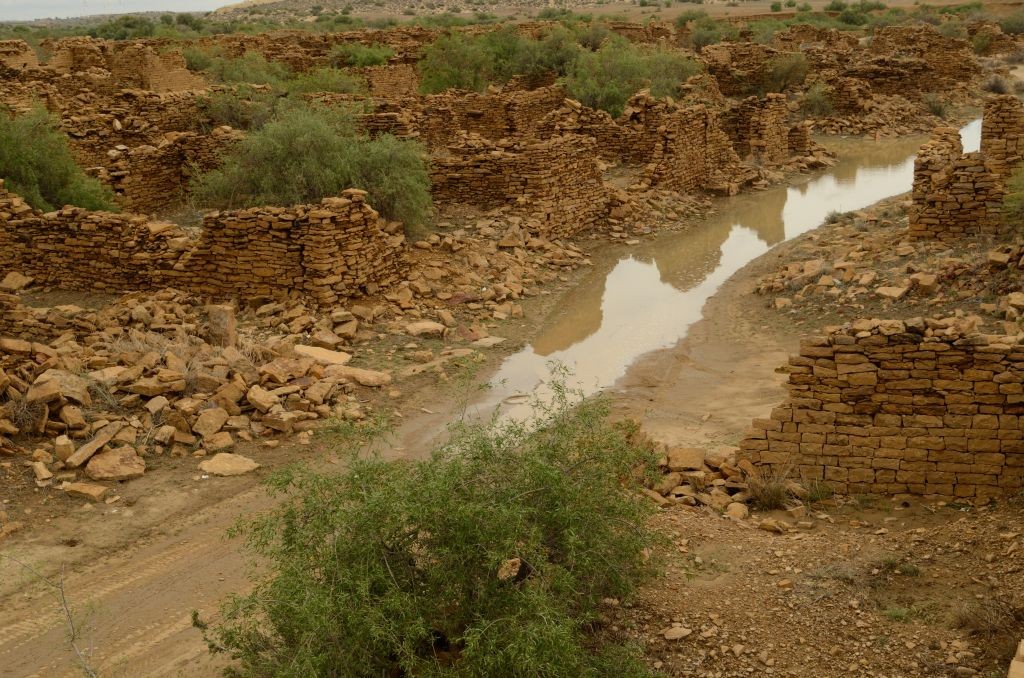 We climbed a rickety flight of steps inside an abandoned home to reach the terrace and saw the broken remnants of the village. Puddles of water had collected in the narrow lanes reflecting the crumbled ruins.See video below
The village wore a desolated look and had a cursed feel about it. Only a lone temple stood there renovated amidst the ruins.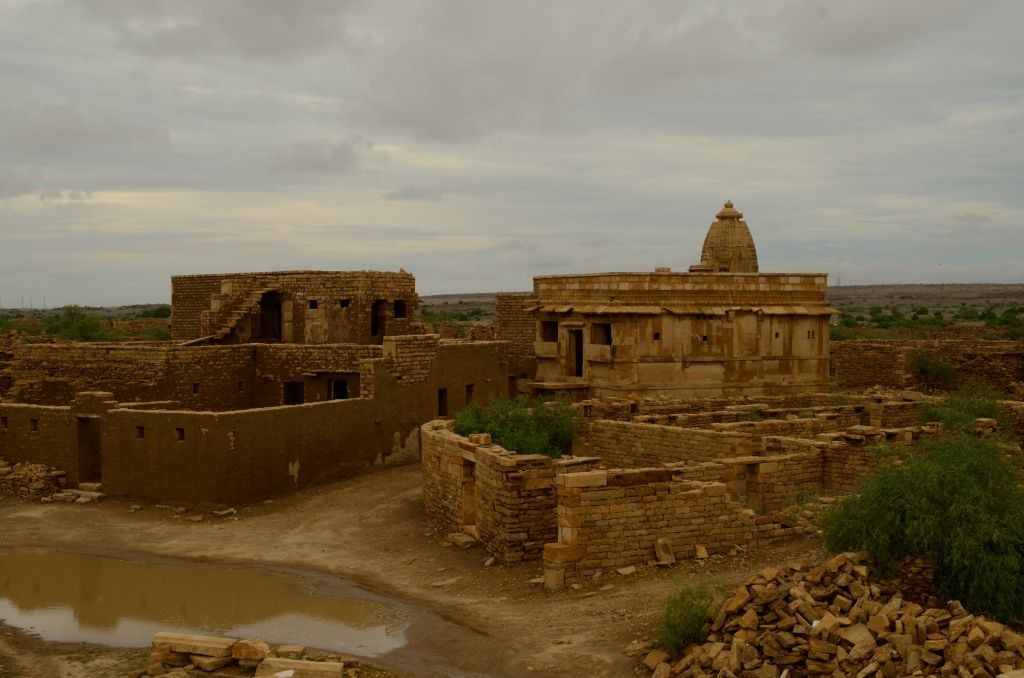 Many stories floated around. Some say the "chudails" or ghosts walked around in the night, haunting the place. Others say that no body lived here anymore as mysterious deaths have occurred. The silence was not comforting . And then the voice of the old man floated in the air ."No one knew anything about them, some say they came from Pali in Jodhpur, some say they went back to Pali but only their souls now rest in Kuldhara ."
You can hear the story from the caretaker here, who narrates it in his evocative style however he dismisses the haunted bit.See video below