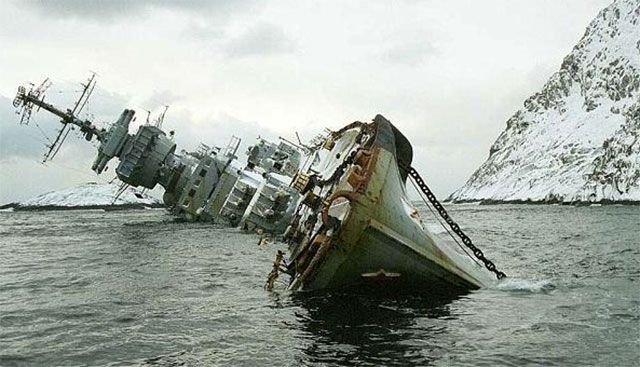 A shipwreck is the remains of a ship that has wrecked, which are found either beached on land or sunken to the bottom of a body of water. Shipwrecking may be deliberate or accidental. UNESCO estimates that worldwide over 3 million shipwrecks, some thousands of years old, lie on seabeds.
It is an interesting thing to think about – four generations of one family, the Gibson family, were there to photograph several ships right at the moment of their destruction. The eerie, fuzzy black and white photos of the ships moments away from death were all captured by the Gibson family and are now going up for auction, where it's hoped the collection brings in thousands of dollars.
The first photo was taken over 150 years ago when John Gibson had bought his first camera. Each and every photo that was taken with that same camera have been put into a collection and will be sold for what auctioneers hope to be between 100,000 and 150,000 pounds.