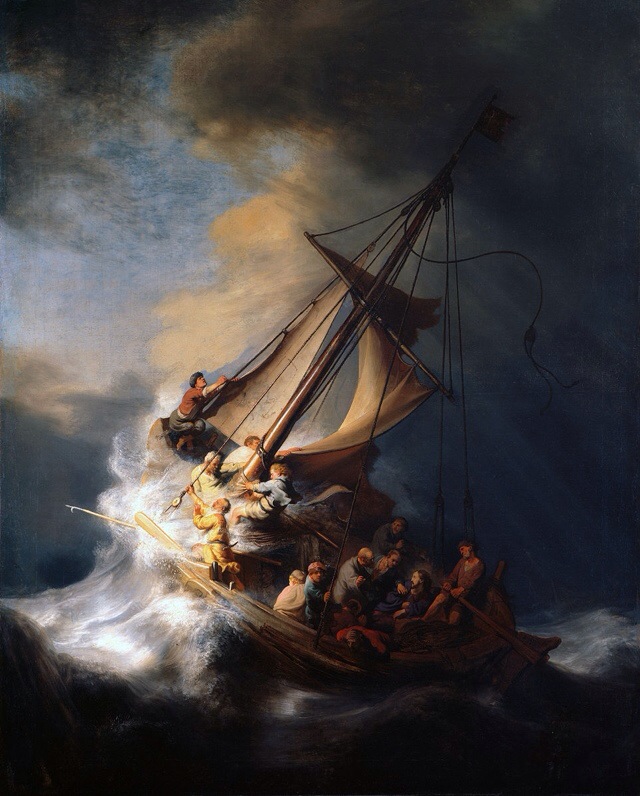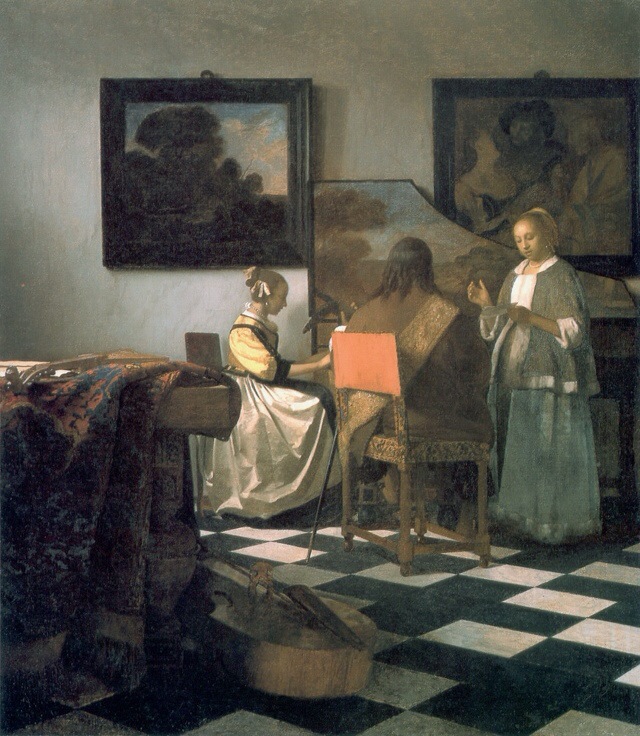 The Concert
The largest art theft in world history occurred in Boston on March 18, 1990 when thieves stole 13 pieces, collectively and altogether worth $300 million, from the Isabella Stewart Gardner Museum. Among the pieces stolen was Vermeer's The Concert, which is considered to be the most valuable stolen painting in the world. A reward of $5,000,000 is still offered for information leading to their return.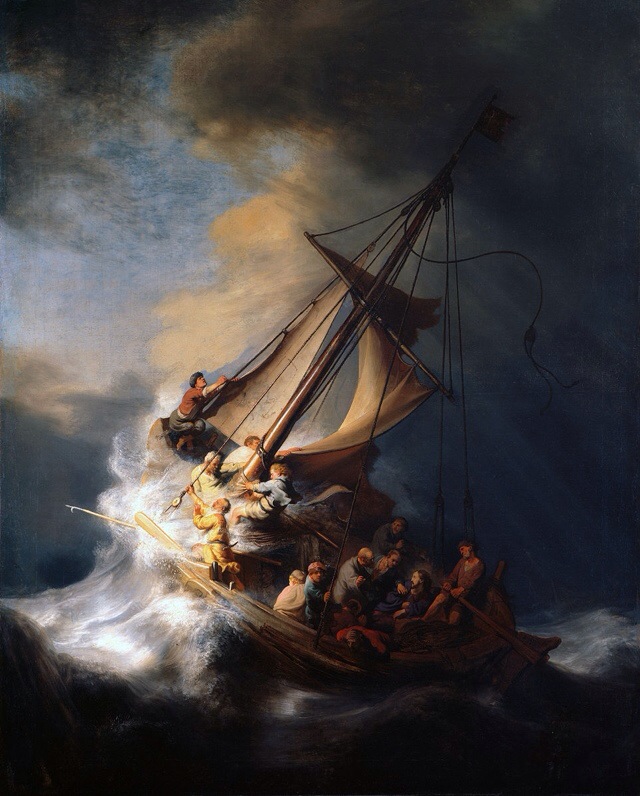 The Storm on the Sea of Galilee
The Storm on the Sea of Galilee is a painting of 1633 by the Dutch Golden Age painter Rembrandt van Rijn that was in the Isabella Stewart Gardner Museum of Boston, Massachusetts, United States, prior to being stolen on March 18, 1990.
The painting depicts the miracle of Jesus calming the waves on the Sea of Galilee, as depicted in the fourth chapter of the Gospel of Mark in the New Testament of the Christian Bible. It is Rembrandt's only seascape. It is widely believed, because of the fourteen people in the boat, that Rembrandt painted himself in the boat along with the twelve disciples and Jesus. The crewmember looking out towards the viewer of the painting has been suggested as being a self-portrait of Rembrandt.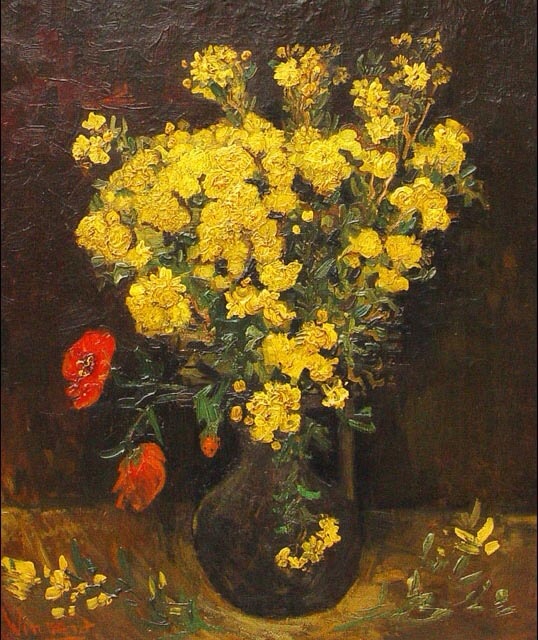 Poppy Flowers
Poppy Flowers (also known as Vase and Flowers and Vase with Viscaria) is a painting by Vincent van Gogh with an estimated value of $50 million The painting, which is of a vase of yellow and red poppies, contrasted against a dark background is a reflection of Van Gogh's deep admiration for Adolphe Monticelli, an older painter whose work influenced him when first he saw it in Paris in 1886. Egyptian officials erroneously believed they had recovered the painting only hours after its theft when two Italian suspects attempted to board a plane to Italy at Cairo International Airport. The same painting had been stolen from the same museum on June 4, 1977, and was recovered ten years later in Kuwait.
Some unknown girl!
The Mona Lisa painting now hangs in the Musée du Louvre in Paris. The painting's increasing fame was further emphasized when it was stolen on August 21, 1911. The Louvre was closed for an entire week to aid in investigation of the theft.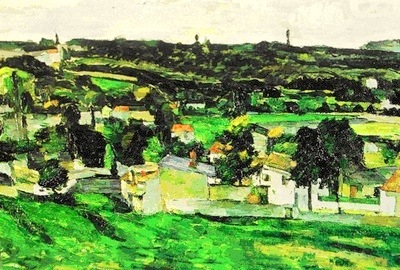 View of Auvers-sur-Oise
View of Auvers-sur-Oise is a landscape painting by Paul Cézanne. It was stolen from the Ashmolean Museum on the night before the Millennium during a celebration of fireworks. The painting was never signed or dated by Cézanne because he thought of it as being unfinished.