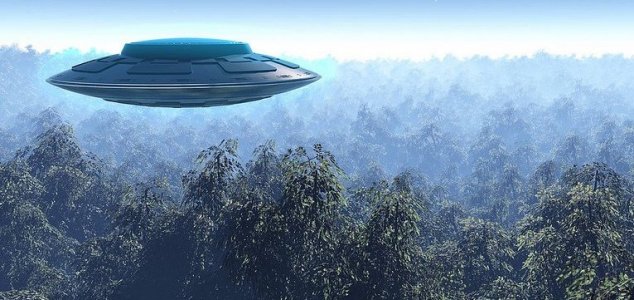 The CIA have documents on hundreds of UFO sightings.
A comprehensive archive of declassified CIA reports from the 1940s and 1950s has been posted online.
The reports, which were originally declassified back in 1978, came from a time when Cold War tensions, the emergence of the space program and the prevalence of invading aliens in science fiction movies had catapulted interest in the UFO phenomenon to unprecedented levels.
During the 1950s in particular the CIA had been actively involved in investigating numerous cases and had documents referencing sightings in several countries including Spain and East Germany.
One well-documented incident involved a mysterious object sighted over Barcelona in 1952.
"As I crossed over Jose Antonio Avenue on my way to the newspaper office, I saw a strange object flying at high speed from the direction of Prat Airport, about 2,000 metres above ground and leaving a wide smoke trail," the witness reported.
"It did not look like an aircraft… and unlike the so-called flying saucers it was proceeding in a straight line, without emitting flashes of light or revolving on an axis."
Another strange case documented by the CIA was that of Oscar Linke, former mayor of Gleimershausen in Germany, who had been traveling home with his daughter when they encountered a "flying pan" near the town of Hasselbach, again in 1952.
The object was up to 50ft across, had two rows of holes along its sides and seemed to have a conical tower protruding from the top. There were also two strange figures standing next to the object with peculiar circular protrusions in their chests that glowed green and red.
Linke and his daughter watched in bewilderment as the UFO took off and flew away.
"I would have thought that both my daughter and I were dreaming if it were not for the following element involved: when the object disappeared, I went to the place where it had been," he said.
"I found a circular opening in the ground, and it was quite evident that it was freshly dug. It was exactly the same shape as the conical tower."
The CIA's online collection of declassified UFO files can be found