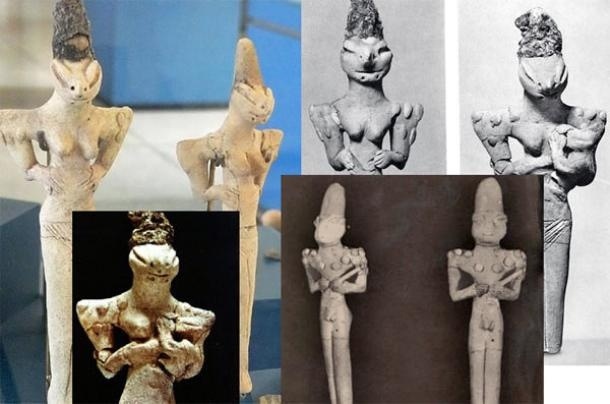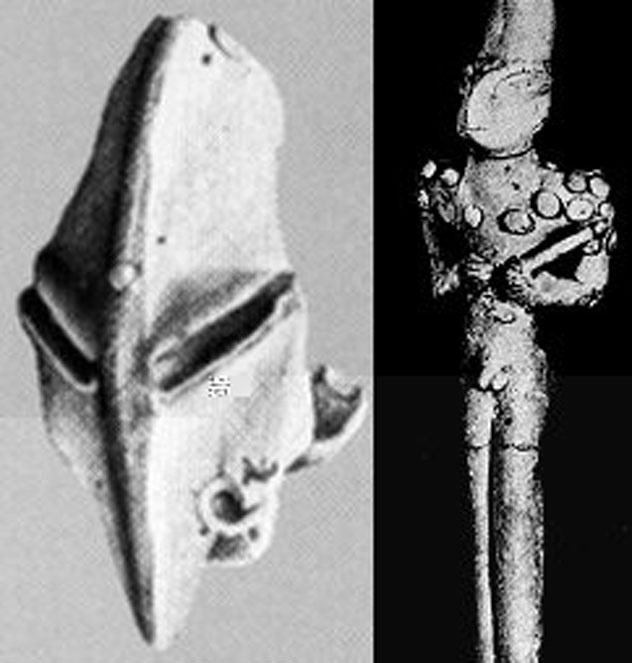 Al Ubaid archeological site in Iraq is a gold mine for archeologists and historians. It has yielded numerous objects from a pre-Sumerian time called the Ubaid period (5900–4000 B.C.). However, some of these objects are quite disturbing. A number of Ubaid statues depict strange, lizard-like humanoid figures in unique, unceremonious poses that seem to indicate they were not gods (such as the animal-headed deities of Egypt), but rather a race of lizard people. Of course, the statues have been drawn into stories and theories of reptilian aliens that used to roam the earth (and perhaps still do, according to conspiracy theorists). Although this seems unlikely, their true nature remains a mystery.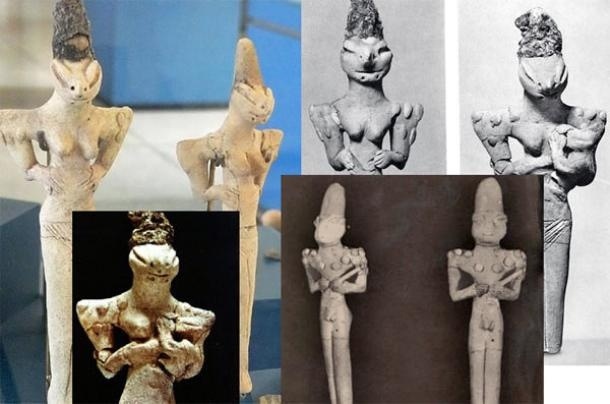 The figurines are presented with long heads, almond shaped eyes, long tapered faces and a lizard-type nose. What exactly they represent is completely unknown. According to archaeologists, their postures, such as a female figure breast-feeding, does not suggest that they were ritualistic objects. So what did these lizard figures represent? Whatever they were, they appear to have been important to the ancient Ubaidian people.
We know that the Serpent was a major symbol used in many societies to represent a number of gods, for example, the Sumerian god Enki, and the snake was used later on as the symbol for the brotherhood of the Snake.